Bodrum With Questions And Answers
---
Oca 26 2022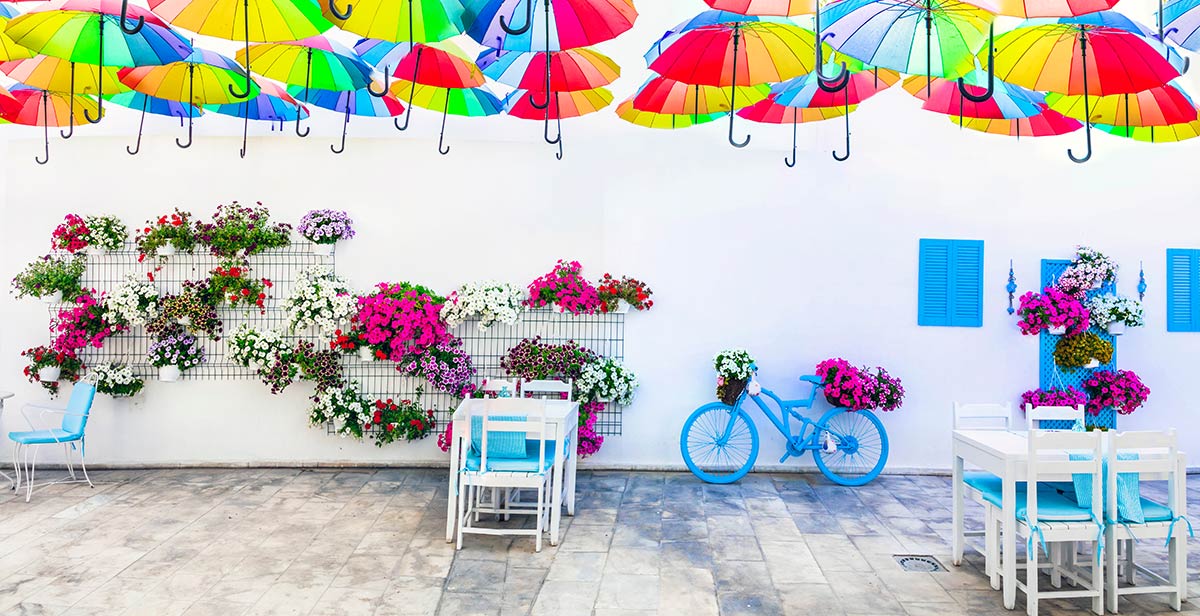 Bodrum with Questions and Answers
For those who want to buy a house, invest in Bodrum and live in these fascinating beauties, we have prepared a guide tour for you with the eyes of an expert.
You can click on the links below to read our other articles about Bodrum.
You can click for investment and properties for sale in Bodrum.
Living in Bodrum
Bodrum is a wonderful city to grow in gardens, play, have fun, and live a free and integrated life with nature. There is a lively life in Bodrum with its clean air, modernized city, schools, transportation and nearby universities. A perfect life without breaking away from the city and city life in a naturally untouched beauty place like Bodrum. We tried to answer for you what it is like to buy a property and live in Bodrum.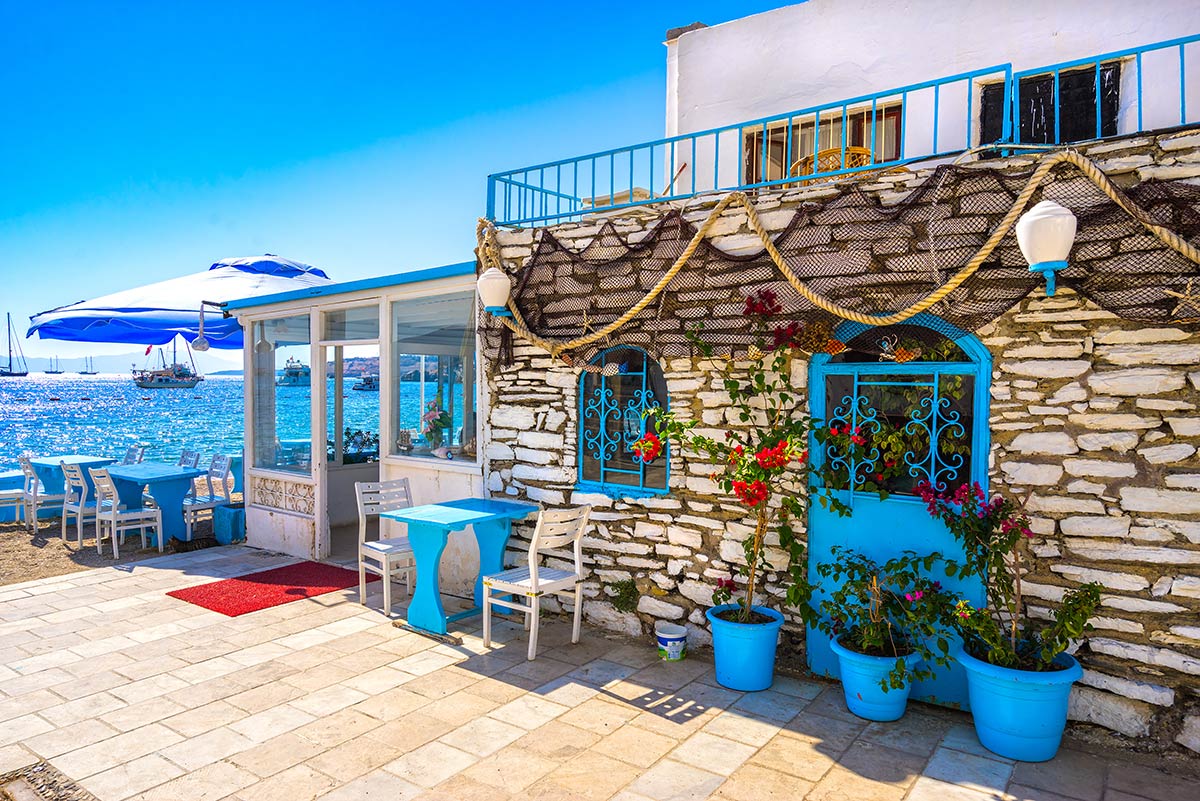 Bodrum Basement
The flow of business and city life now attracts many parents to a natural life with their children. Fascinating tranquility in scenic seaside towns. It has long been a center of attraction for many investors. Bodrum is a wonderful city that has been settled for years with a certain population on its own. It still maintains the same charm.
What should I do to move to Bodrum?
If you are considering making a real estate investment by obtaining citizenship, please click here.
Since everyone's experience, expectation from life and how they will be happy are personal, it will be beneficial for you not to pay too much attention to the positive or negative comments you hear around you and to focus primarily on yourself.
When you first move to Bodrum, you will get used to the history, nature, deep blue sea and sky in your dreams. Maybe you will immerse yourself in nature for long hours. You will take walks on the deep-reaching beaches and cruise with the perfect Bodrum view of the sunset. In the first year, you can store peace and energy.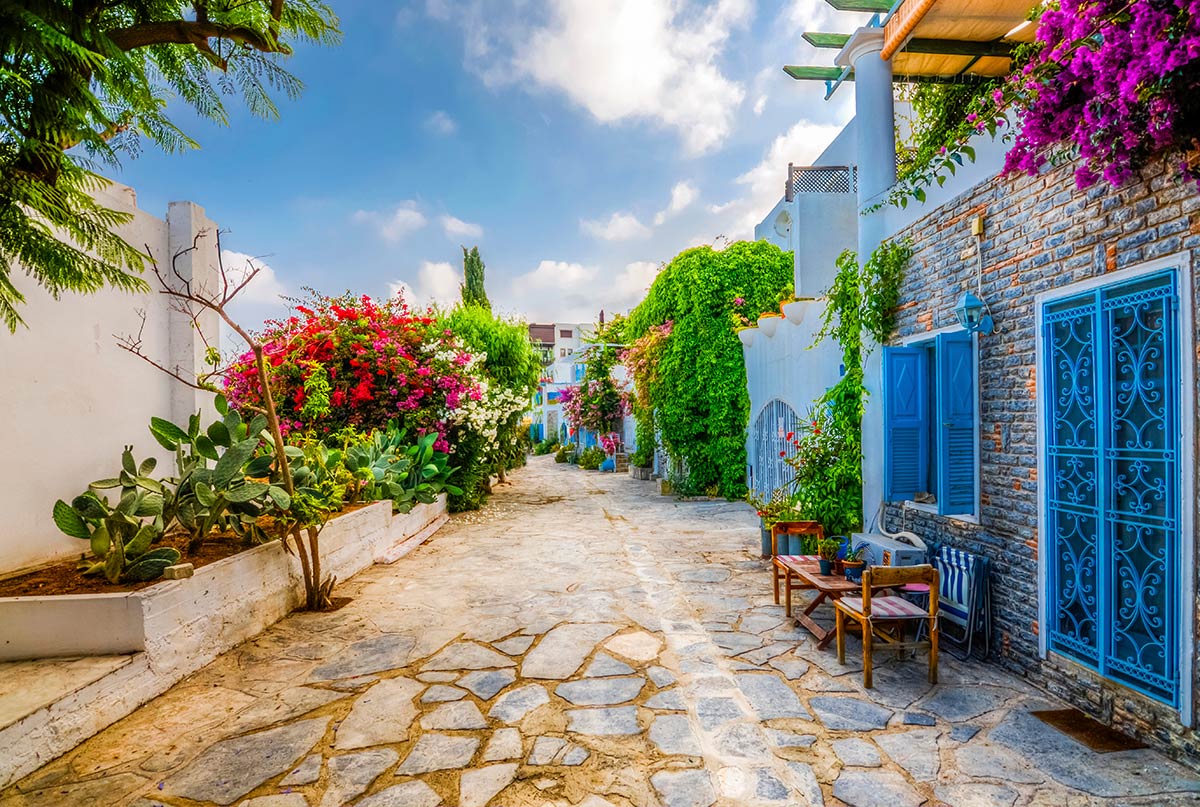 With many alternative shopping malls, shopping opportunities for all your needs will be right next to you. It is possible to find everything you want quickly in these centers without breaking away from the natural life of the first year. If you are a shopping lover, the number of options is quite large. Have a good shopping now.
You will spend the winter in Bodrum with a different beauty. In a mildly warm winter weather that never gets you cold, sometimes in the rain, you can take walks on the beach with your family and turn long hours into wonderful memories. When was the last time you spent a year like this? Maybe just when you were a kid… You can take a break by the sea and have a drink with your family at sunset. You can find countless places where you can buy drinks and food within 100 meters of every beach in Bodrum. Again, places where you can quickly find solutions without leaving nature and close to you.
When you think about what to do in Bodrum, you will have more than 20 towns in the nearest neighborhood that you can go to. While watching the historical windmills in one, you can explore the marina in the other, while shopping in the other, you can immerse yourself in the deep blue sea and the beach, one of the unspoiled places of history. In short, Bodrum will offer you a wide range of social life. A wide range from the most luxurious, trends to the most natural organic life pleasure.
Moving to Bodrum, Bodrum City of Dreams, Which region should I choose to live in Bodrum?
It is possible to find very close schools, hospitals and government offices almost everywhere in Bodrum. You can prioritize Bodrum Merkez, Yalıkavak, Bitez and Ortakent. Nevertheless, we can say that every section in Bodrum meets every requirement for life. Since it is only 45 minutes to go from one end of the peninsula to the other, ideal conditions for life will already be ready there, no matter where you buy a house.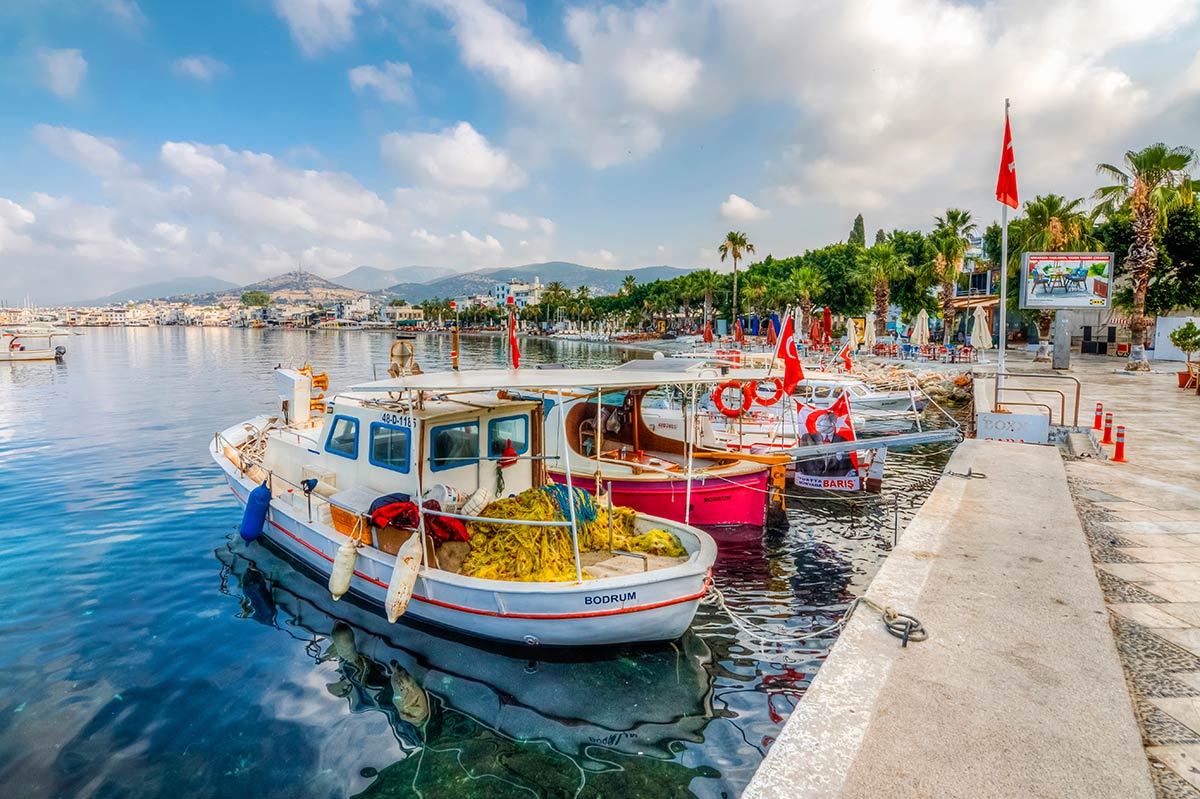 Should I Buy a House or Rent a House from Bodrum? Buying or renting a house?
As it is known, Bodrum is one of the world-class investment centers. Life and investment real estate are intertwined. A house you buy with your current budget will definitely make a premium in Bodrum next year. (This amount varies depending on your residence and other features.)
There is a very high chance that you will not find the house you liked two years ago in the same budget.
Of course, going to a rental house in Bodrum and seeing the living standards for a while, then buying the house is also an option.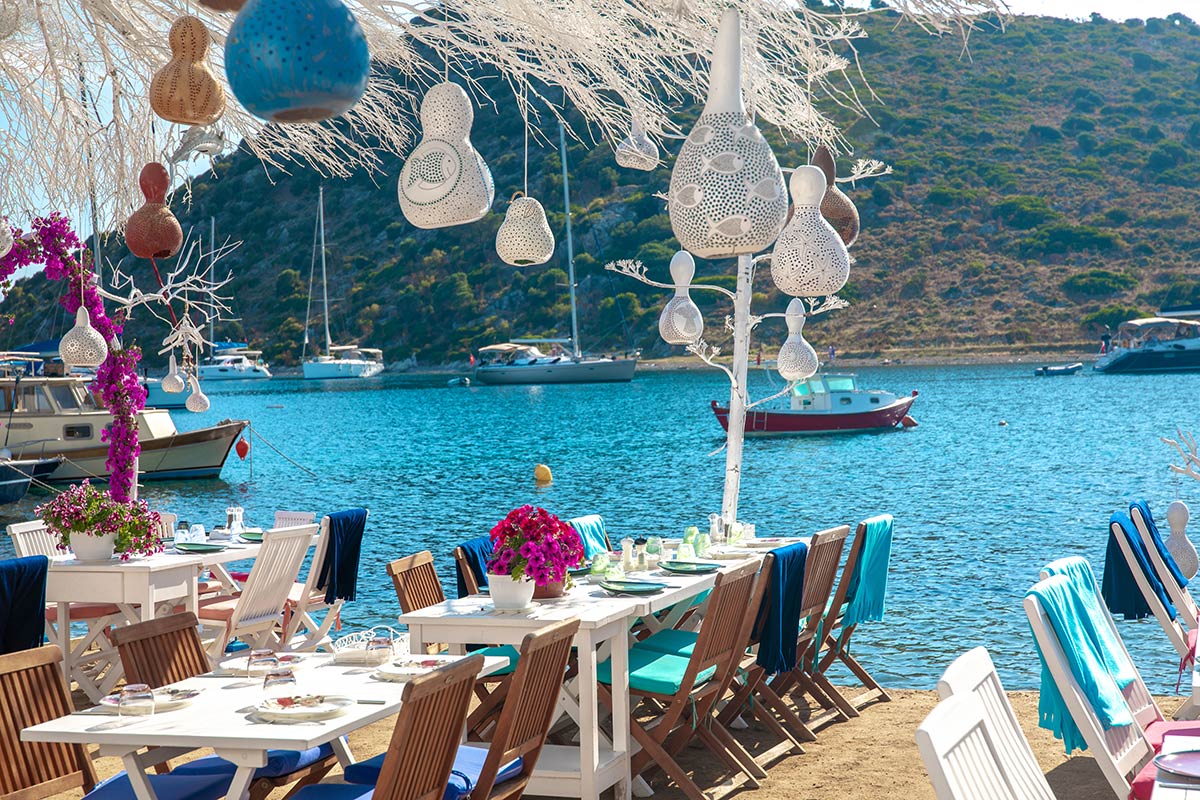 In Which Season Is It Better To Look For A House In Bodrum? Summer or Winter?
Since Bodrum is a popular attraction, the prices are at certain rates. It is a well-established city with a certain market. A price change according to the season will not be too much. Garden villas, luxury mansions, and wonderful places with sea views, which are preferred in the summer months, affect the prices by themselves. Such places are not the type of topics that are found every day. When we talk about a wonderful city where the sun and the beach can be enjoyed for 6 months in summer..
In the summer period, the market is more active when buying and selling is intense. Since the prices are in Bodrum, we can say that they are well-deserved. The quality of life and the opportunities it offers are unmatched. In fact, the best time to look for and buy a home is when you really decide.
Size of Houses in Bodrum How is it?
Bodrum, in general, impresses with its minimalist natural stone houses. In Bodrum, the government restricts the zoning rate for construction control purposes. For example, you can build 75 square meters of floor space, a two-storey building with a total area of ​​150 square meters on a land of 1,000 square meters. Villas and built houses on ready-zoned plots are always more preferred. Buying a house in Bodrum offers very attractive opportunities for both quality of life and a profitable investment. We have citizens from various countries of the world who have invested over $250,000 and bought flats.
Of course, there are many big houses in Bodrum, and then the sales figures of the houses are in line with the square meter size. Of course, many factors such as location, view, transportation, ergonomics, design are only some of the price-determining factors apart from square meters.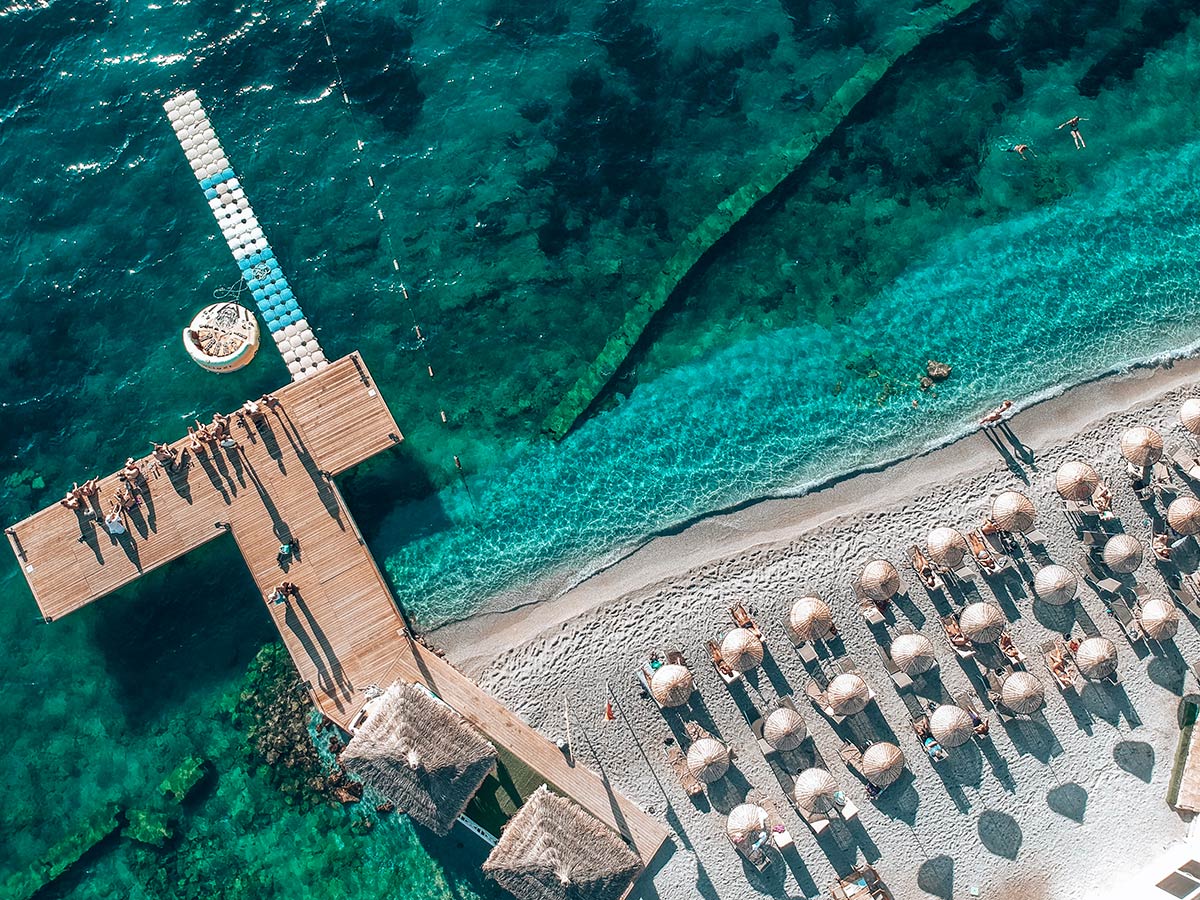 Bodrum Winter Months, Bodrum is beautiful in all seasons, How is Gas Heating in Bodrum?
In Bodrum, there is mainly electricity heating. It offers options such as air conditioning and heat pump. Many families sometimes do not even turn on the air conditioner in Bodrum, where the winter is warm.
The number of people who use fireplaces or stoves is not less. In order to pay less on high electricity bills in winter, Bodrum also offers air quality, stove and fuel. However, Bodrum is a city where you will see the winter only for 4 months. Bodrum is beautiful even in winter..
Private and public schools in Bodrum, "If I settle in Bodrum; Which school will I send my child to?
In general, private schools are gathered on the Bodrum Center, Bitez, Ortakent line and this is the 11-12 kilometer line we are talking about. In addition, for those who prefer public schools, there are many alternatives in various parts of the peninsula. Moreover, many educational institutions continue their preparations to open their new branches.
Is life expensive in Bodrum? Social activities and eating and drinking opportunities…
Our concept of social activity in Bodrum is so broad; The answer to this question is actually hidden in your lifestyle choices. Beach walks, workshops, bazaars, extreme sports clubs and more. If you evaluate the social activities suitable for your budget; At the end of the day, instead of credit card slips in your pocket, you can return home with lots of memories.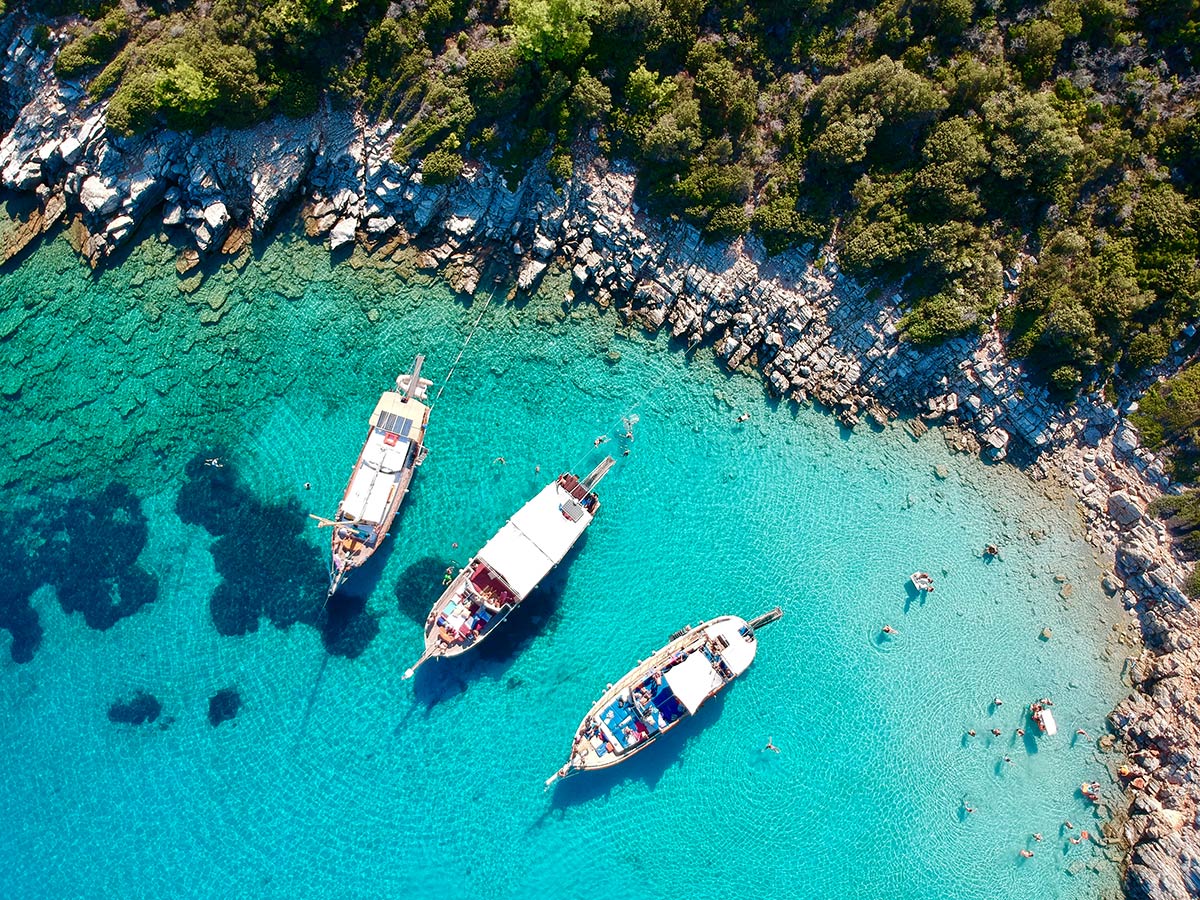 As for the "let's have a meal out" part of social life… Yes, large and famous businesses you know from Istanbul are also present in Bodrum. Some are only open during the summer, while others are open for 12 months. Offering alternatives for every taste, budget and palate; local businesses with very ambitious cuisines are quite a lot. When you start living in Bodrum, you will definitely start to discover these businesses and you will find your own favorite places.
Moving to Bodrum – Life
What we understand from Bodrum…
A small request from those who want to move to Bodrum…
It is obvious that Bodrum is a place that develops, grows and becomes a "brand" day by day.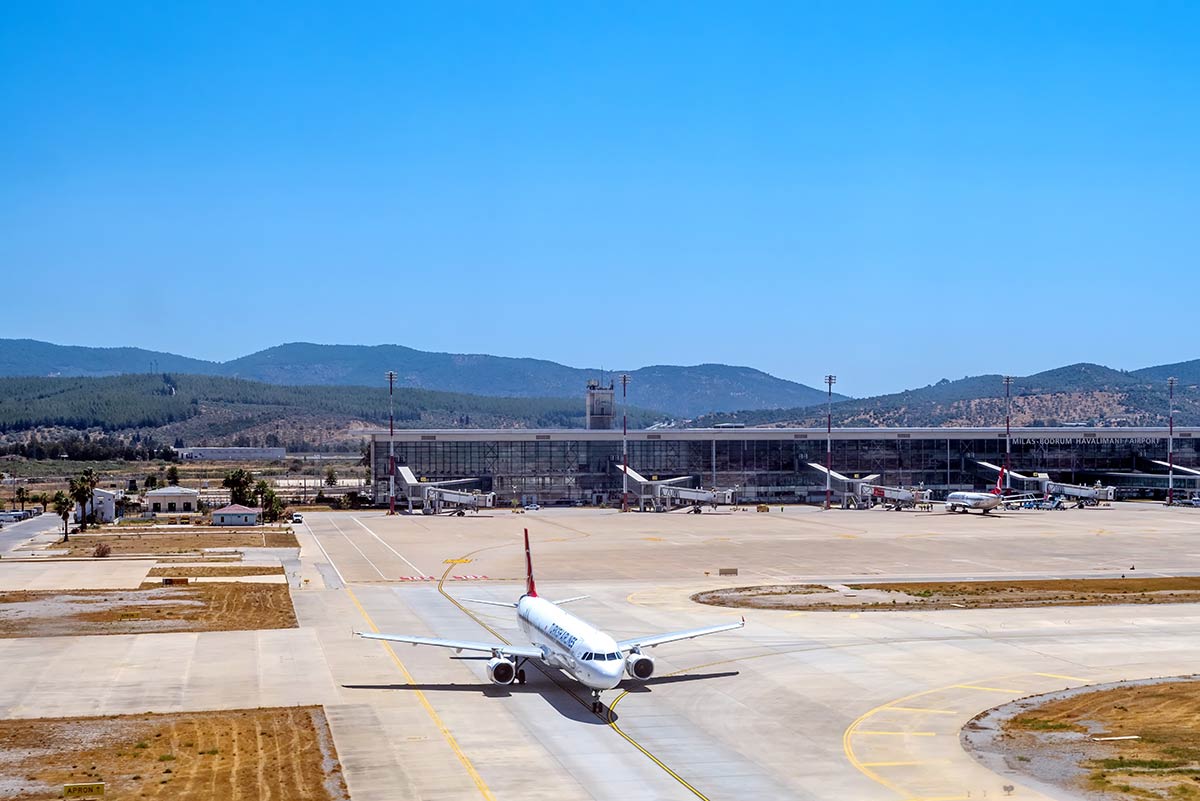 It is a place where those who want it can meet the demand for luxury housing and luxury life, and those who want natural life can meet this need at the same time. On the one hand, he was able to deliver fresh milk, village eggs and similar needs, perhaps to his door; on the other hand, those who wish can throw themselves into the deep blue paradise bays by boat; It is a place where he can walk among the fragrant tangerine orchards, pluck the fruits from the branch and consume them, and even plant something in the soil and see it grow.
Therefore, we live in a place that can offer different alternatives to everyone, and we are growing more and more. Of course, we cannot prevent this. (In itself, a huge topic) However, it is still in our hands to ensure and protect these beauties for our children. We have a humble proverb, "If everyone swept in front of their own door, the neighborhood would be clean"… Don't you think it would be great if we didn't bring the chaos and stress of the big cities we fled to here, protect the environment we live in and pass it on to future generations as a beautiful heritage. was it?
As we mentioned at the beginning, we see Bodrum on one side with chickens, goats, cows, even pigs; We chose it because there are orange groves, olive groves and natural life on the other side, and we like it very much. We do not complain about anything other than a few infrastructural problems and we do not want it to change.