Public Transportation In Istanbul
Istanbul stretches over 5,000 km ² therefore moving is not always easy because it is one of the most congested cities in the world.
There is currently a major project taking place in the city in order to develop public transport in Istanbul. This project mainly consists of the development of the Istanbul metro and in the connection between the two continents.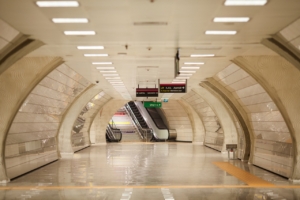 The first step of this project was inaugurated on October 29 of 2013 and allowed the connection between the Asian and European sides via a railed tunnel under the Bosphorus.
In order to use all public transportation in Istanbul (boats, subways, buses, tramways, funiculars), you will need the magnetic card (Istanbul Kart).
Transportation Pay In Istanbul
You can find it in the small kiosks near all metro stations, piers, and also bus stations. It costs 7 TL, you will then add credit. Keep in mind that most trips cost 3,50 TL each way.

For more information you can visit the website of the municipality:
https://www.iett.istanbul/en