2 Bedroom Apartments Suitable for Investment in Istanbul
---
Tem 28 2023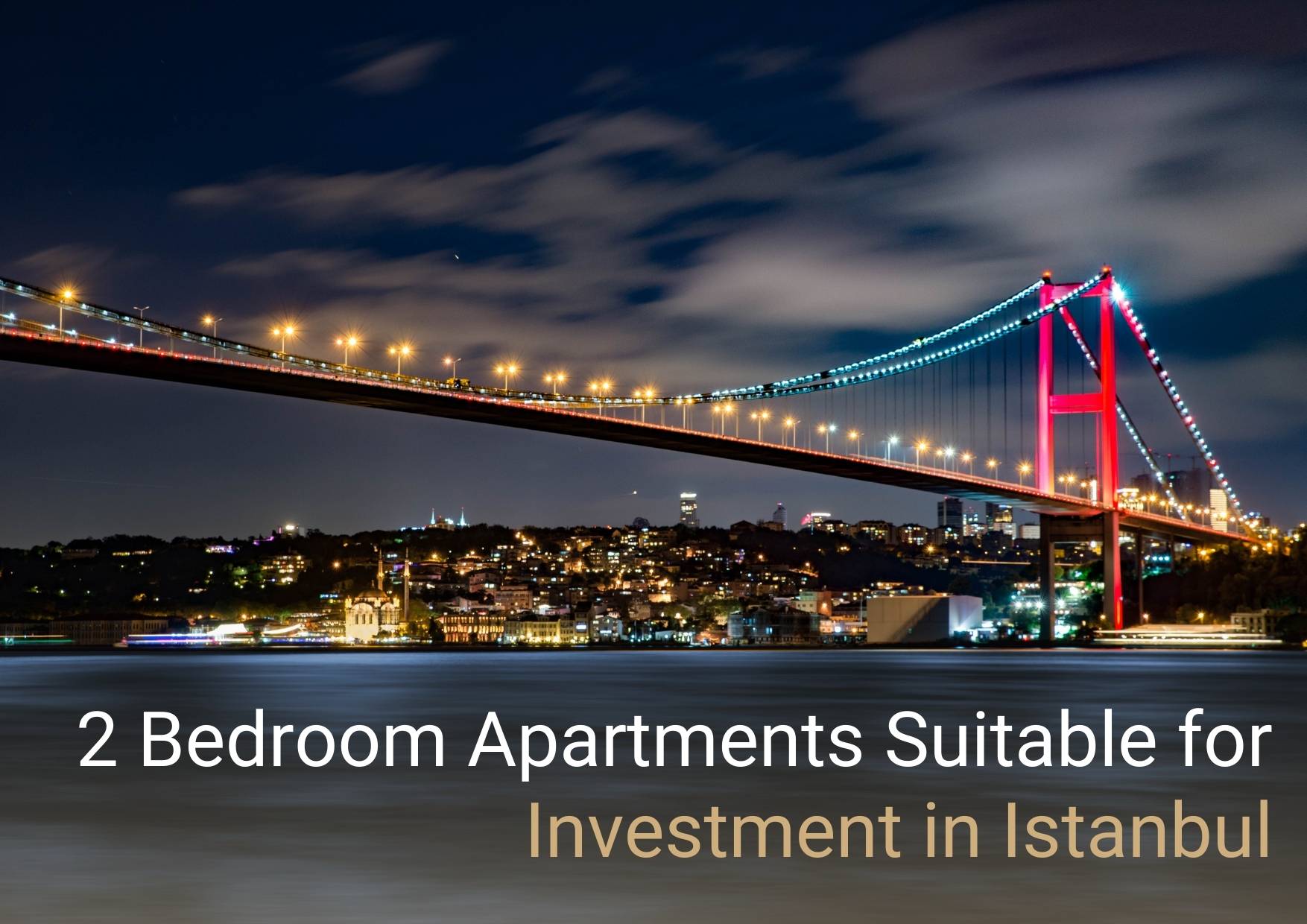 1. 2 Bedroom Apartments Suitable for Investment in Istanbul
1.1. Ease of Transportation and Return on Investment
1.2. New Construction Projects and Opportunities for Investors
1.3. Real Estate Trends and 2 Bedroom Apartments in Istanbul
1.3.1. Avrupa Konutları Saklı Vadi
1.4. Points to Consider for Investment
1.5. Rental Potential in 2 Bedroom Apartments in Istanbul
1.6. Investment Opportunities in High Potential Neighborhoods
1.7. Tax and Legal Processes in 2 Bedroom Apartments in Istanbul
1.8. Regions That Gain Value: Ideal Locations for Investment
1. 2 Bedroom Apartments Suitable for Investment in Istanbul
Istanbul is one of the most important metropolises of the world with its historical and cultural richness, natural beauties and dynamic urban texture that keeps the pulse of modern life. This magical city, the economic, social and cultural center of Turkey, attracts millions of visitors every year. However, Istanbul is a region that offers important opportunities not only in terms of tourism but also in terms of investment. In recent years, especially 2-bedroom apartments in Istanbul have attracted great interest among investors. These apartments stand out as an excellent option that offers advantages in terms of both high quality of life and return on investment.

Istanbul's location, geographical structure and historical background make it an attractive investment center in many respects. The city has a unique location connecting Europe and Asia and is at the crossroads of the world's most important maritime trade routes. This strategic location has contributed to Istanbul's economic growth and supported the development of the real estate sector. Especially the 2-bedroom apartments in central locations have become particularly attractive to investors as they are close to all the advantages of the city.

Urban transformation projects in Istanbul in recent years have revitalized the real estate sector in different parts of the city and offered valuable investment opportunities. Thanks to these projects, while old buildings were replaced by modern housing complexes, infrastructure and transportation facilities were greatly improved. Especially, 2-bedroom apartments located in the central districts of the city have become an attractive and promising option for investors in these urban transformation areas.

Another factor that makes Istanbul attractive for investors is its ever-increasing population. Shown as the economic center of Turkey and the Middle East, Istanbul welcomes thousands of new immigrants every year due to its job opportunities and social opportunities. This situation constantly increases the demand for housing in the city and offers long-term earning opportunities to investors. Especially in Istanbul, which has a young and dynamic population, 2-bedroom apartments are also popular with young professionals and families.

Another feature of the 2-bedroom apartments suitable for investment in Istanbul is their tourism potential. The city welcomes local and foreign tourists throughout the year with its historical and touristic sites, shopping opportunities, cultural events and entertainment venues. For this reason, 2-bedroom apartments in touristic areas offer attractive returns to investors for short-term rental and tourist accommodation business.
1.1. Ease of Transportation and Return on Investment
Istanbul's location offers great advantages for investors, thanks to its strategic proximity to many major cities around the world and its advanced transportation network. The well-developed metro, tram, bus and ferry lines in the city provide ease of transportation and accordingly increase the value of the residences. Ease of transportation increases the demand for 2-bedroom apartments and therefore the return on investment.
1.2. New Construction Projects and Opportunities for Investors
New construction projects and real estate development studies are constantly going on in Istanbul. These projects, especially realized in central locations, offer great opportunities for investors. While newly built apartments are designed in accordance with the modern lifestyle, they attract the attention of investors thanks to their proximity to social facilities and transportation network.
1.3. Real Estate Trends and 2 Bedroom Apartments in Istanbul
In recent years, there has been an increase in the demand for 2-bedroom apartments in Istanbul. Both young professionals and families prefer these affordable apartments close to the city center. This trend offers the potential for investors to easily rent out their apartments and therefore a chance to generate a steady income.
1.3.1. Avrupa Konutları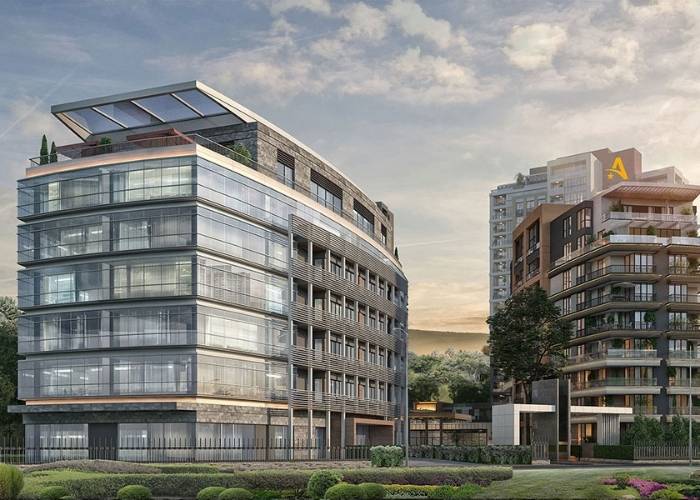 Located in Beylikdüzü, the rising value of Istanbul, Avrupa Konutları Hidden Vadi is a prestigious housing project that draws attention with its modern architecture and rich social opportunities. This project, which impresses with its proximity to the central points of the city and its unique views, offers an attractive living space for investors and families.
While the project promises a life in touch with nature with its social facilities such as wide green areas, walking tracks, children's playgrounds and sports facilities, it also offers a practical life thanks to its easy access to shopping centers, schools and health institutions. Avrupa Konutları Saklı Vadi appeals to all segments with its 2 bedroom flats as well as flats of different sizes.
1.3.2. G Rotana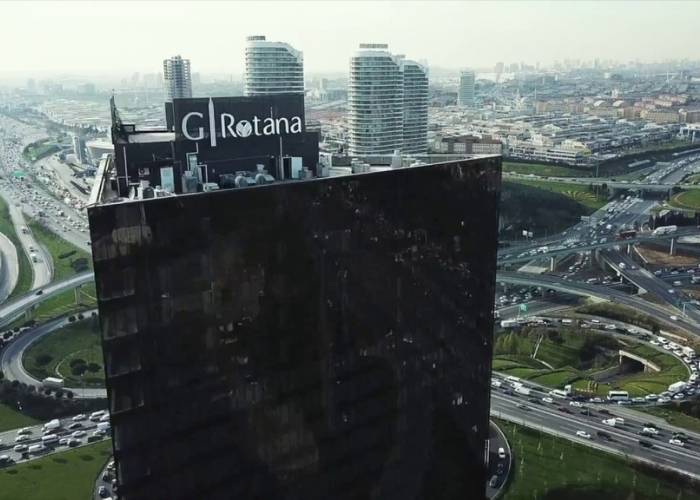 G Rotana is a luxury residential project rising in Şişli, one of the favorite districts of Istanbul. With its modern design and quality structure, it stands out with its proximity to the city's central business and shopping districts. The project offers an ideal living space for young professionals and families, especially with its 2-bedroom apartment options.
G Rotana also draws attention with the social opportunities it offers at high standards. Equipped with advantages such as a fitness center, swimming pool, security services, indoor parking lot, the project promises a comfortable and safe living experience. At the same time, it offers a pleasant life for its residents thanks to its proximity to the entertainment venues, restaurants and cultural events around.
1.3.3. Piyalepasa Residences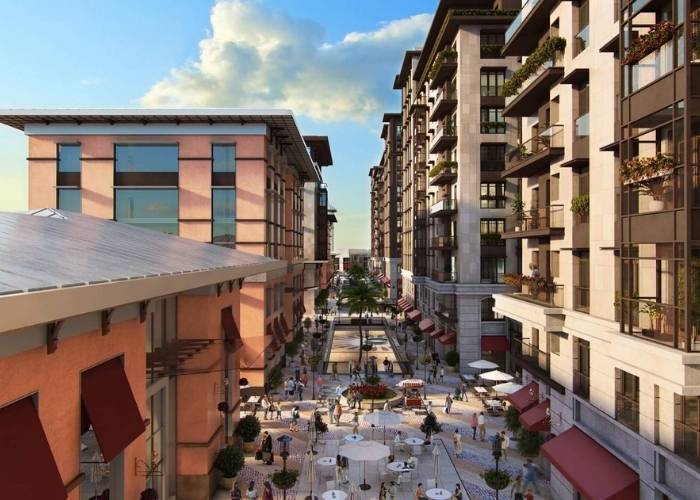 Piyalepasa Residences is a modern residential project located in the heart of Beyoğlu, in the historical peninsula of Istanbul. Designed by preserving its old texture, this project is an ideal choice for art lovers and history buffs with its proximity to the city's cultural and artistic centers. At the same time, it provides great convenience to business people with its location close to the center of the business world.
Piyalepasa Residences stands out with its terraces, gardens and social areas where you can breathe the energy and history of the city. It offers residences for all tastes, with 2-bedroom apartments as well as a choice of apartments of various sizes and penthouses. This project, where the possibilities of modern life and historical atmosphere come together, promises a unique life experience.
1.3.4. Vera Life Project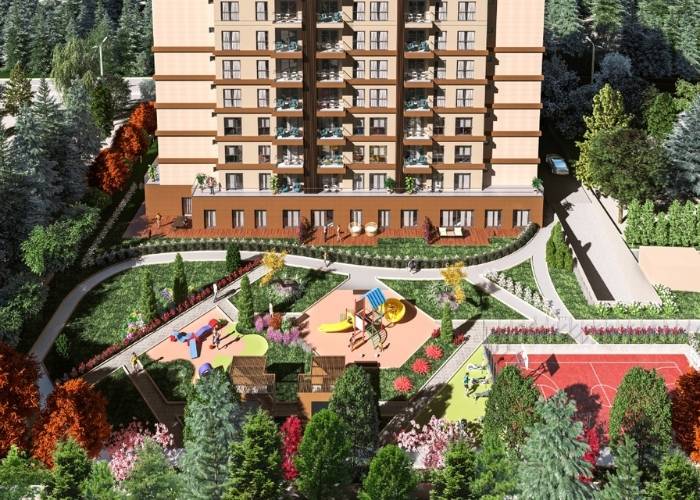 Vera Yaşam Project is located on the Anatolian side of Istanbul, in the rising value of Ataşehir. This project, which is intertwined with nature, stands out with its spacious and modern design. It offers a peaceful life for families with its green landscapes, sports fields and children's playgrounds.
Offering variety with different options such as 1+1 and 3+1 as well as 2-bedroom apartments, Vera Yaşam Project draws attention with its large balconies and outdoor pools. In addition, it is located in a location that makes life easier thanks to its proximity to shopping centers, schools and hospitals.
1.3.5. Ritz Carlton Residence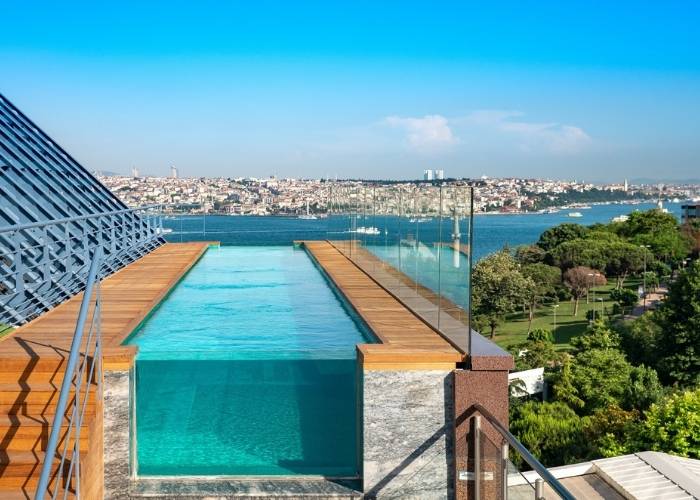 Located in Beşiktaş, one of the luxurious and prestigious districts of Istanbul, Ritz Carlton Residence is a world-renowned residential project known for its impeccable service concept and high living standards. It offers luxury and comfort in every detail of life with its architectural design and attention to special details.
The project meets the expectations of luxury seekers with its 2 bedroom apartments as well as private penthouse apartment options. Ritz Carlton Residence offers its residents a privileged life with a series of superior social facilities such as private security services, indoor swimming pool, spa and fitness center. It promises a pleasant life in every sense with its proximity to the historical and touristic places of the city.
1.4. Points to Consider for Investment
There are some important points to consider before investing in 2 bedroom apartments in Istanbul. First of all, care should be taken to ensure that its location is central and its proximity to the transportation network should be evaluated. At the same time, factors such as surrounding amenities, shopping centers and entertainment venues can affect the value of the apartment.
1.5. Rental Potential in 2 Bedroom Apartments in Istanbul
Istanbul's rapidly growing population increases the demand for the city center, which increases the rental potential of 2-bedroom apartments. Especially students and working people prefer to rent affordable and centrally located flats. This provides a steady stream of income for investors.



1.6. Investment Opportunities in High Potential Neighborhoods
For those who are looking for 2 bedroom apartments suitable for investment in Istanbul, neighborhoods with high potential come to the fore. For example, in Beyoğlu, Şişli, Kadıköy central districts and rapidly developing regions such as Ataşehir and Bahçeşehir offer ideal options for investors.
1.7. Tax and Legal Processes in 2 Bedroom Apartments in Istanbul
It is important to consider tax and legal processes while investing in real estate. Real estate buying and selling transactions in Turkey are subject to certain taxes and these processes need to be managed properly. Investors can complete their transactions without any problems by getting help from expert advisors.
1.8. Regions That Gain Value: Ideal Locations for Investment
Finally, the regions that gained value in Istanbul are an important factor for investors. Developing and rapidly gaining value neighborhoods offer long-term return potential for investors. Especially in regions where urban transformation projects are concentrated, the value of 2-bedroom apartments is increasing.
In this article, various aspects of 2 bedroom apartments suitable for investment in Istanbul are discussed. Topics such as ease of transportation, new construction projects, real estate trends, rental potential and tax/legal processes contain important information for investors. It is very important to do detailed research before investing in order to make the right investment.