Skyland Istanbul: The Unique Center of Modern Life
---
Ağu 16 2023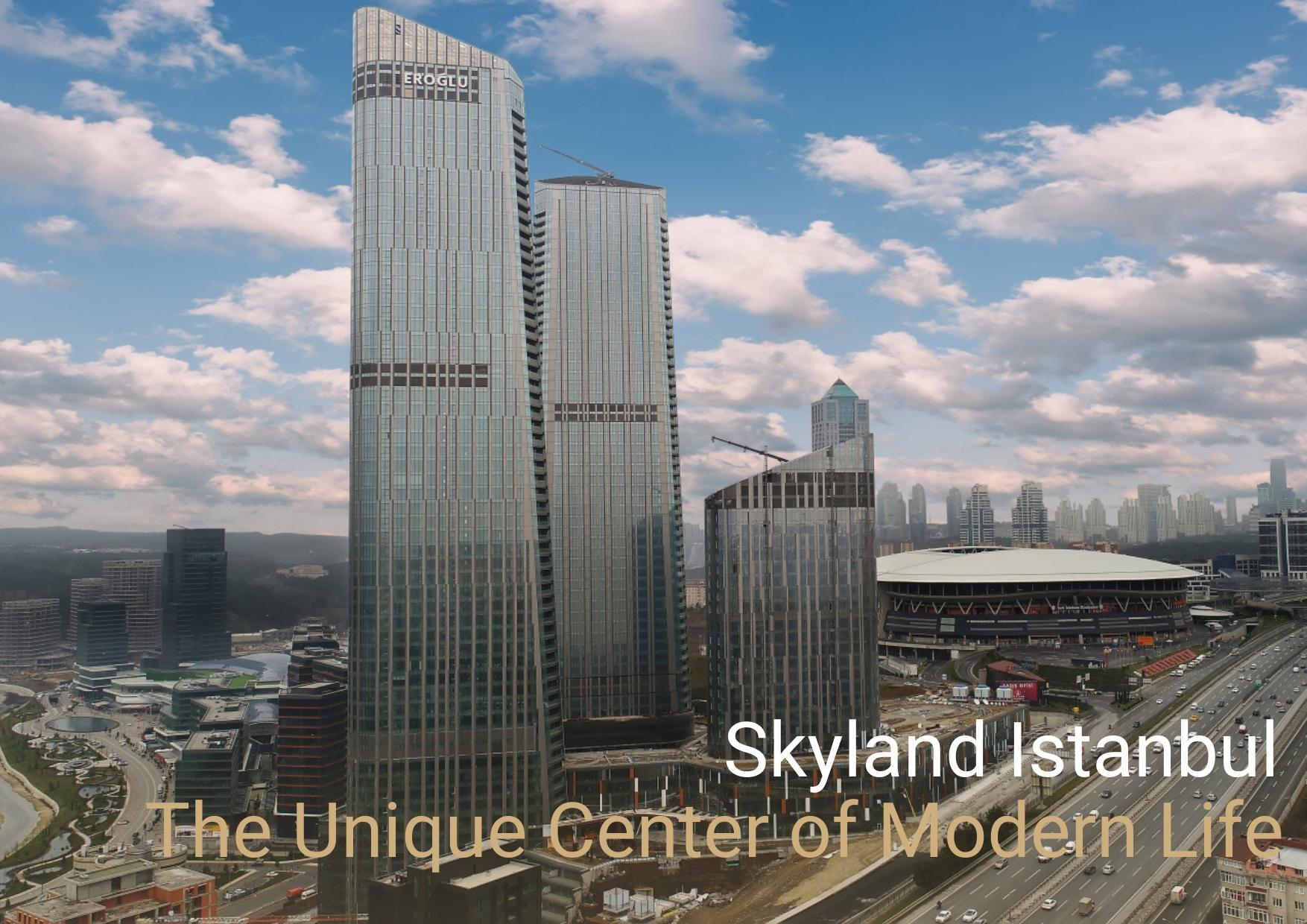 Contents
1. Skyland Istanbul: The Unique Center of Modern Life
1.1. Skyland Project's Purpose and Vision
1.2. Skyland Residences Options and Features
1.3. Skyland Istanbul for Sale: The Investment that Adds Value to Your Life
1.4. Community and Social Activiteis at Skyland
1.5. Who Owns Skyland Istanbul?
1.6. Ease of Transportation: Which Metrobus Stop is Skyland at?


1. Skyland Istanbul: The Unique Center of Modern Life
Today, the search for a comfortable and luxurious life has become an important part of metropolitan life. This is exactly where the Skyland Istanbul project comes into play. Located in Sarıyer, one of the rising districts of Istanbul, the aim of this project is to offer its residents a unique experience by bringing together all the requirements of modern life.
1.1. Skyland Project's Purpose and Vision
Skyland Istanbul project is not only a residential complex, but also a living center. The main objective of the project is not only to provide its residents with high quality living spaces, but also to foster social interaction by creating a community. With its modern architecture, green areas and rich social activities, Skyland aims to offer its residents not only a home but also a lifestyle.
1.2. Skyland Residence Options and Features
Skyland Istanbul offers a variety of residence options to suit different needs and tastes. You can choose from spacious apartments to compact studio apartments. The modern design of each apartment has been created using high quality materials. In addition, many features, from security to energy efficiency, are indispensable for Skyland residences.
1.3. Skyland Istanbul for Sale: The Investment that Adds Value to Your Life
If you would like to take a step into the unique atmosphere of Skyland Istanbul, apartments for sale will be waiting for you. This project also offers an attractive opportunity for investors. Skyland, which both improves the quality of life and offers the opportunity to make an investment for the future, stands out in Istanbul's dynamic real estate sector.
1.4. Community and Social Activities at Skyland
Skyland Istanbul is not just about homes, it is also a community. Events, clubs and social areas organized to increase social interaction and strengthen neighborhood relations allow residents to come together. Filled with fitness centers, swimming pools, recreation areas and more, Skyland offers its residents not only a home but also a pleasant life.
1.5. Who Owns Skyland Istanbul?
Skyland Istanbul project is owned by Eroğlu Yapı A.Ş. Eroğlu Yapı A.Ş. is an important construction company that shapes the silhouette of Istanbul with its projects that bring innovation and quality together. Skyland is one of the best examples of this vision.
1.6. Ease of Transportation: Which Metrobus Stop is Skyland at?
The central location of Skyland Istanbul also brings ease of transportation. The closest metrobus stop to the project is "Zincirlikuyu" metrobus stop. From here you can reach Skyland Istanbul by buses and minibuses. In this way, you can easily reach the point you want without experiencing urban mobility problems.
Skyland Istanbul project is an ideal option for those looking for the comfort and luxury of modern life. For those who want to own a home and be part of a social community, Skyland stands out as Istanbul's unique place in the sky.