Bosphorus Historical Villa
Bosphorus Properties
Istanbul, Kız Kulesi
$ 1.750.000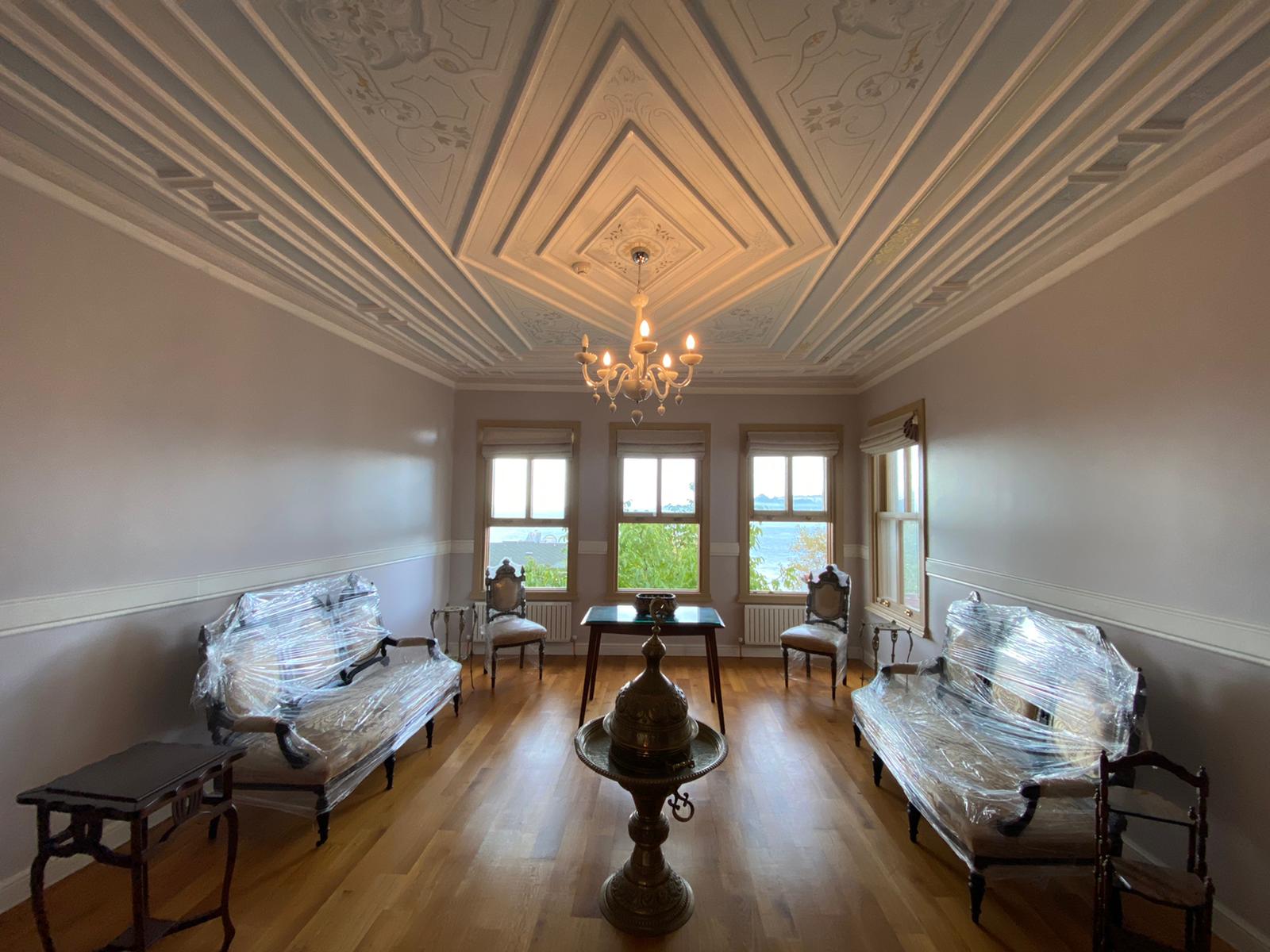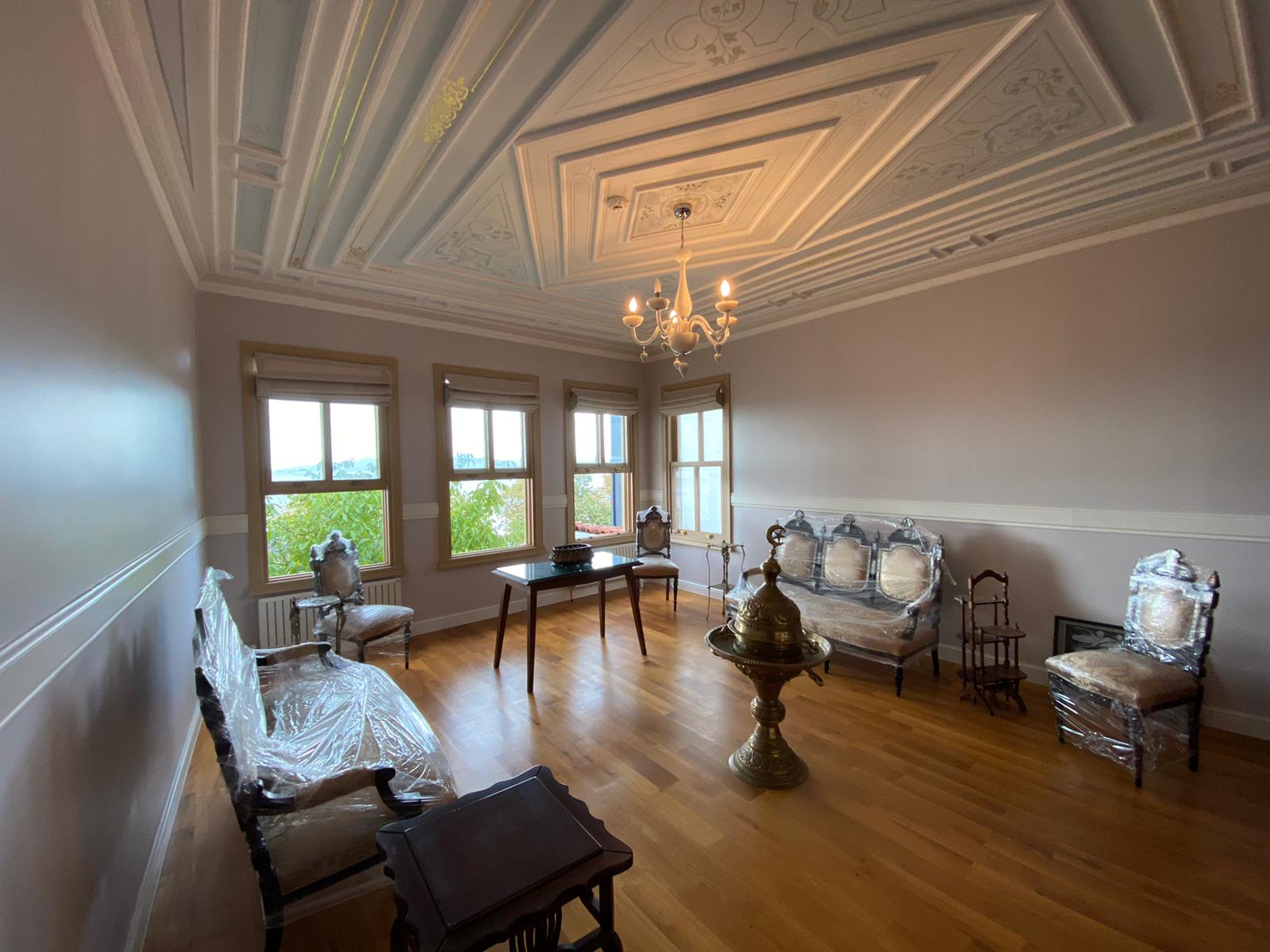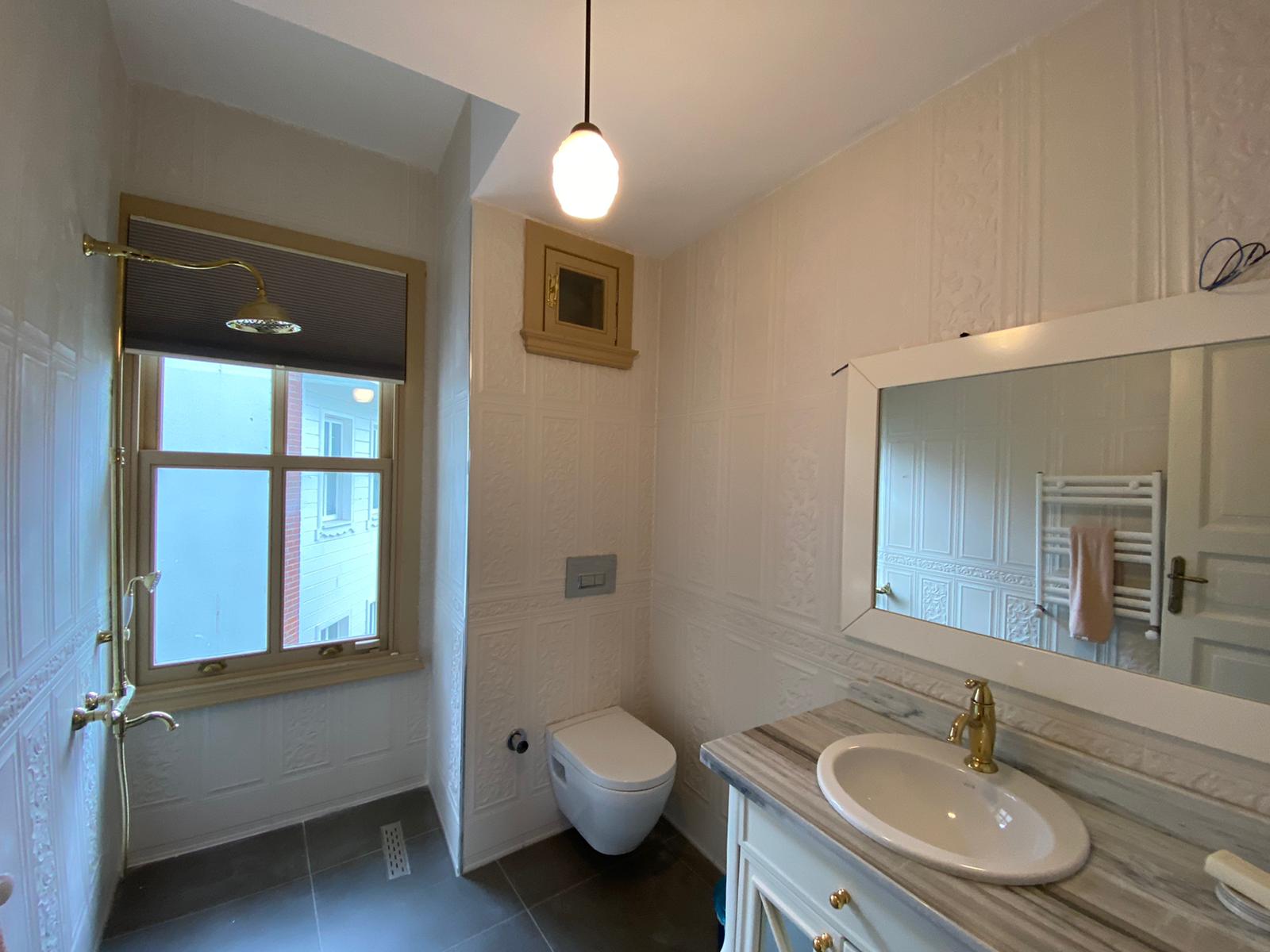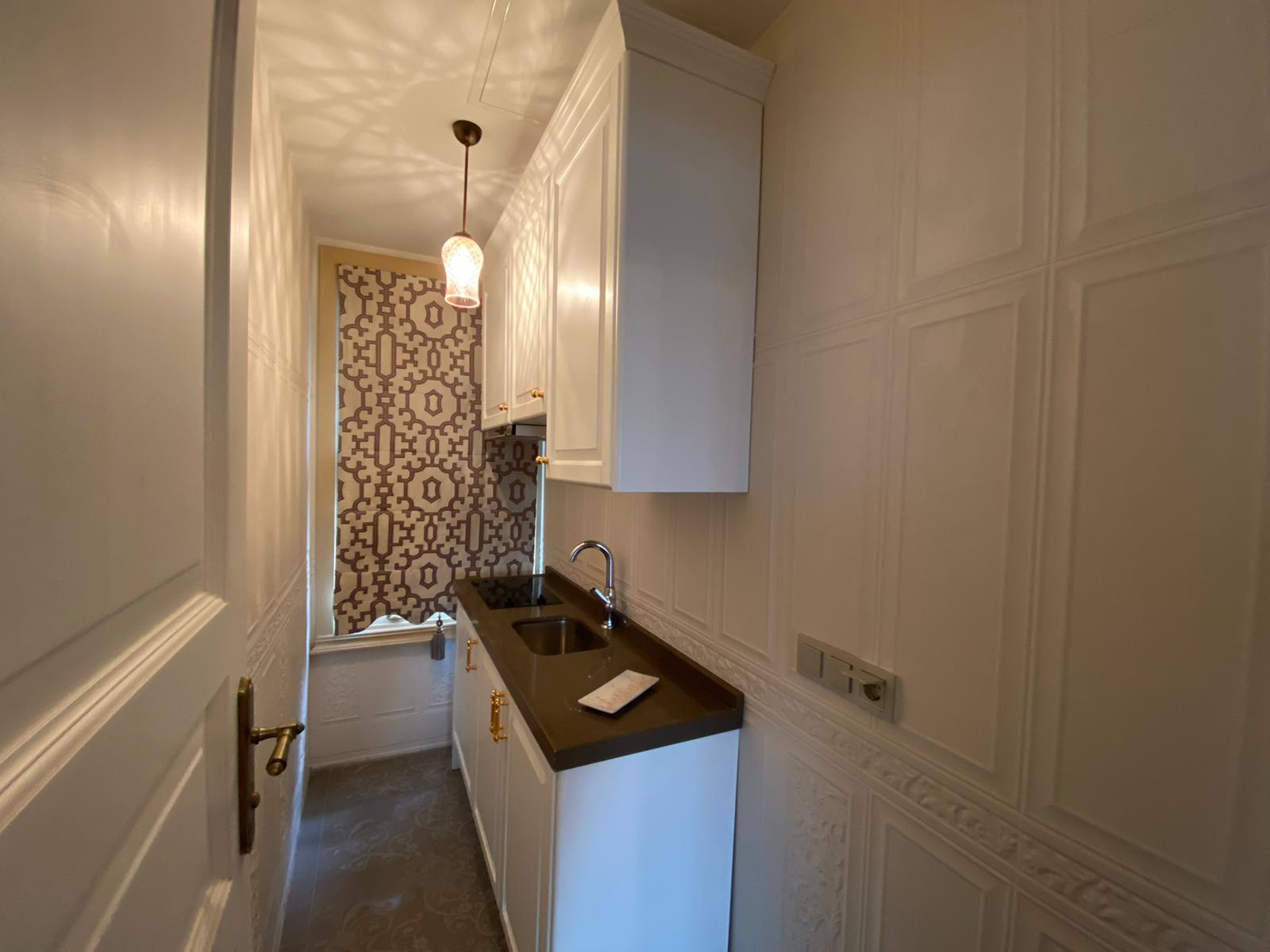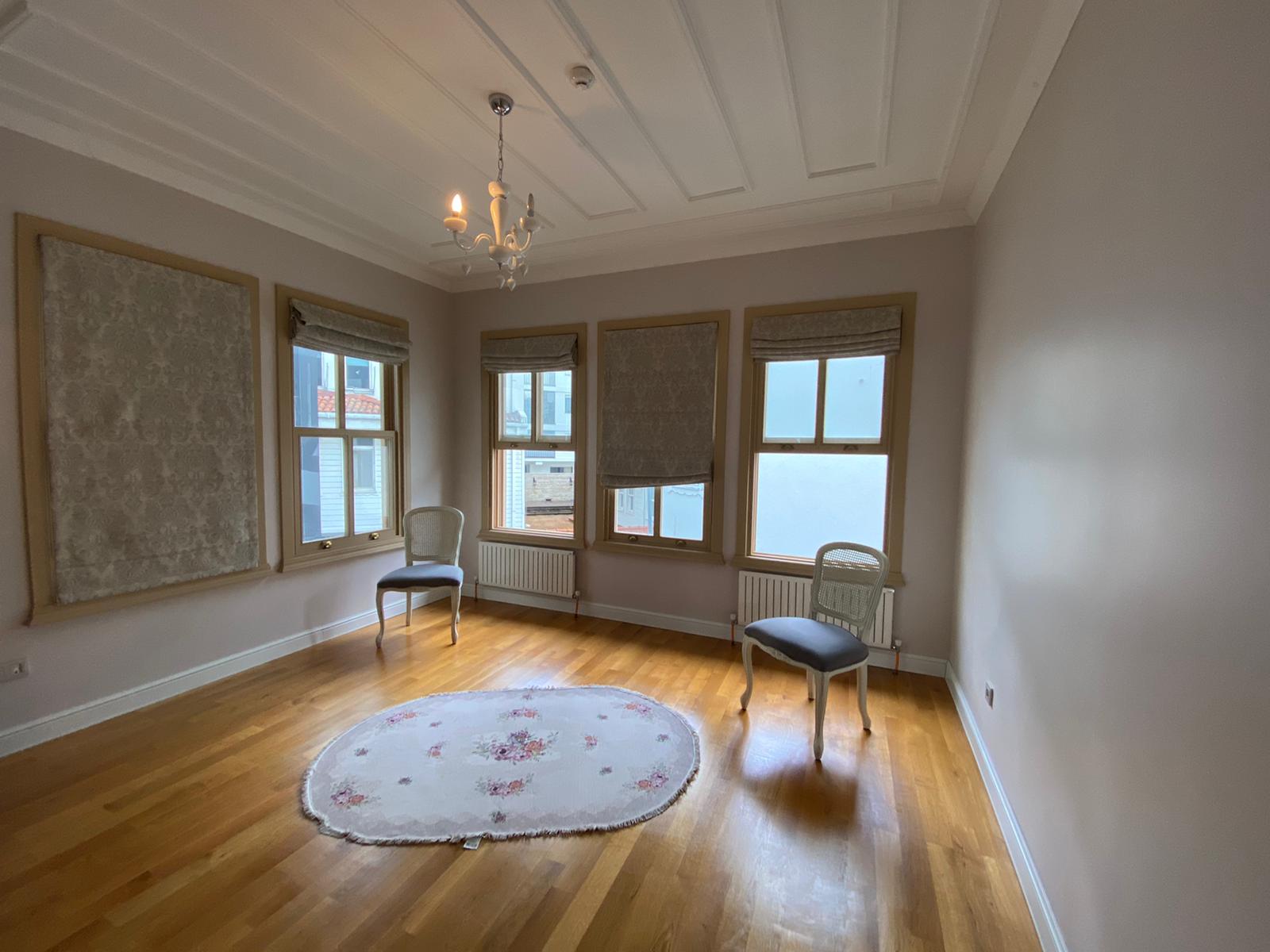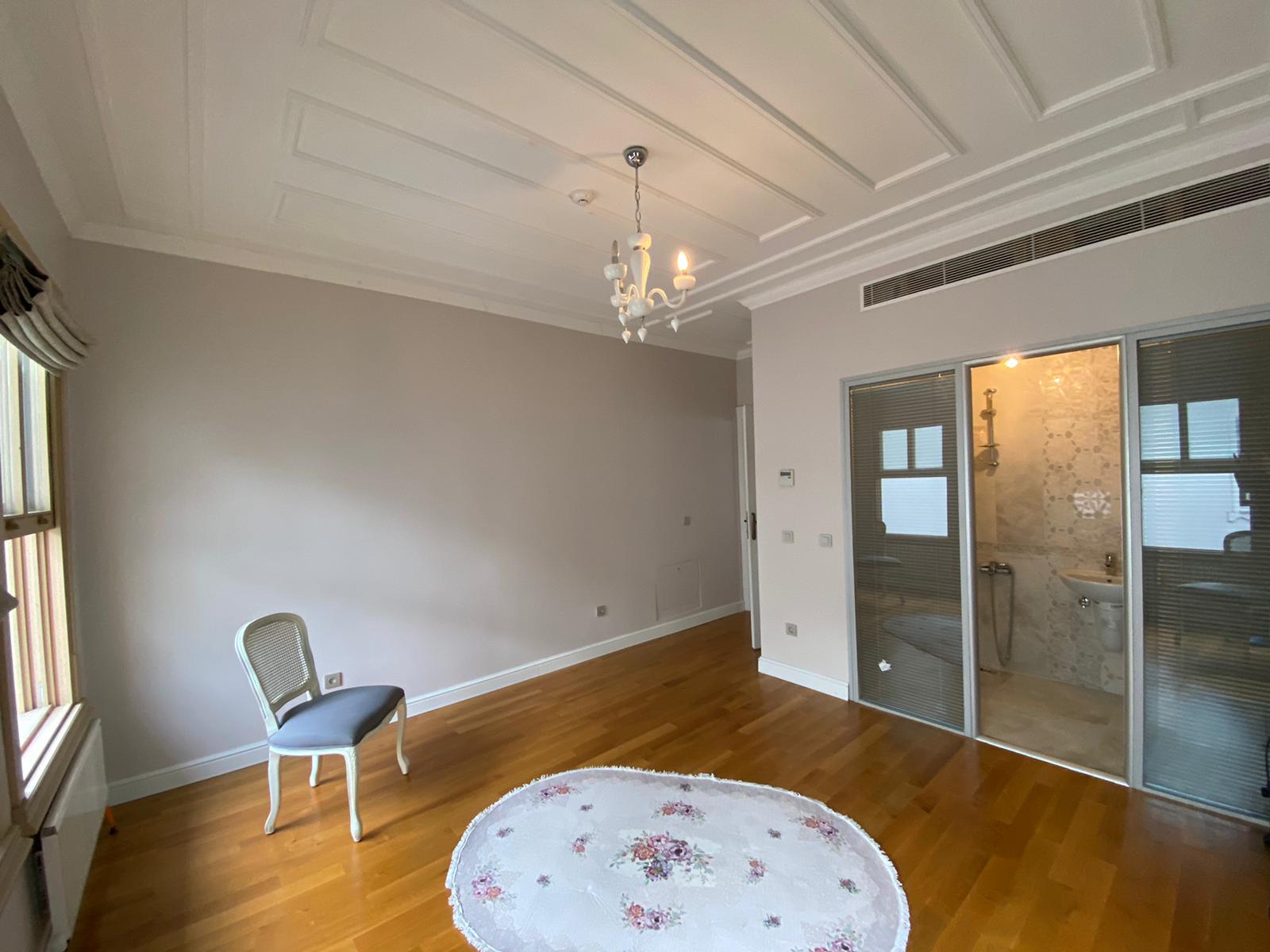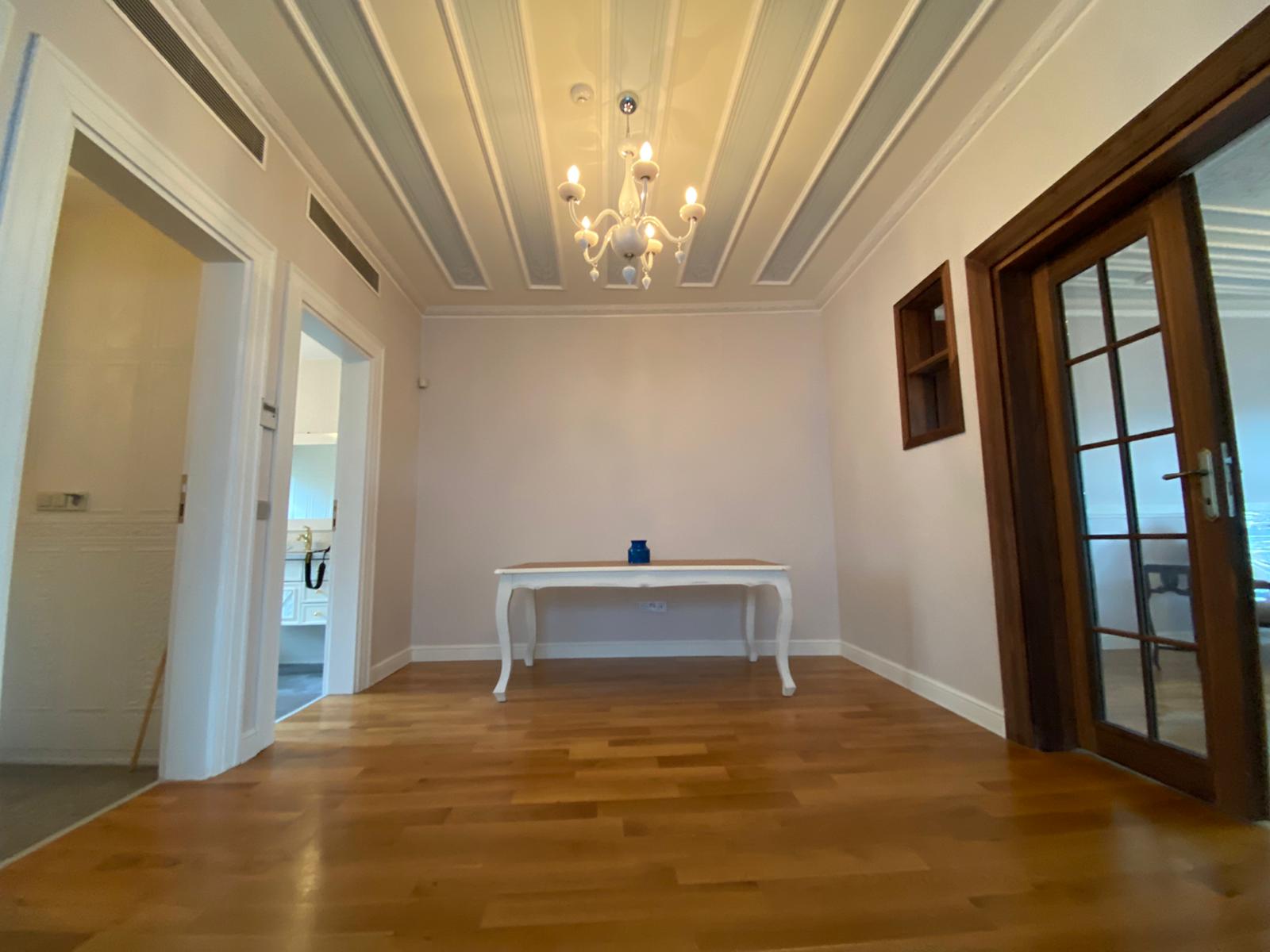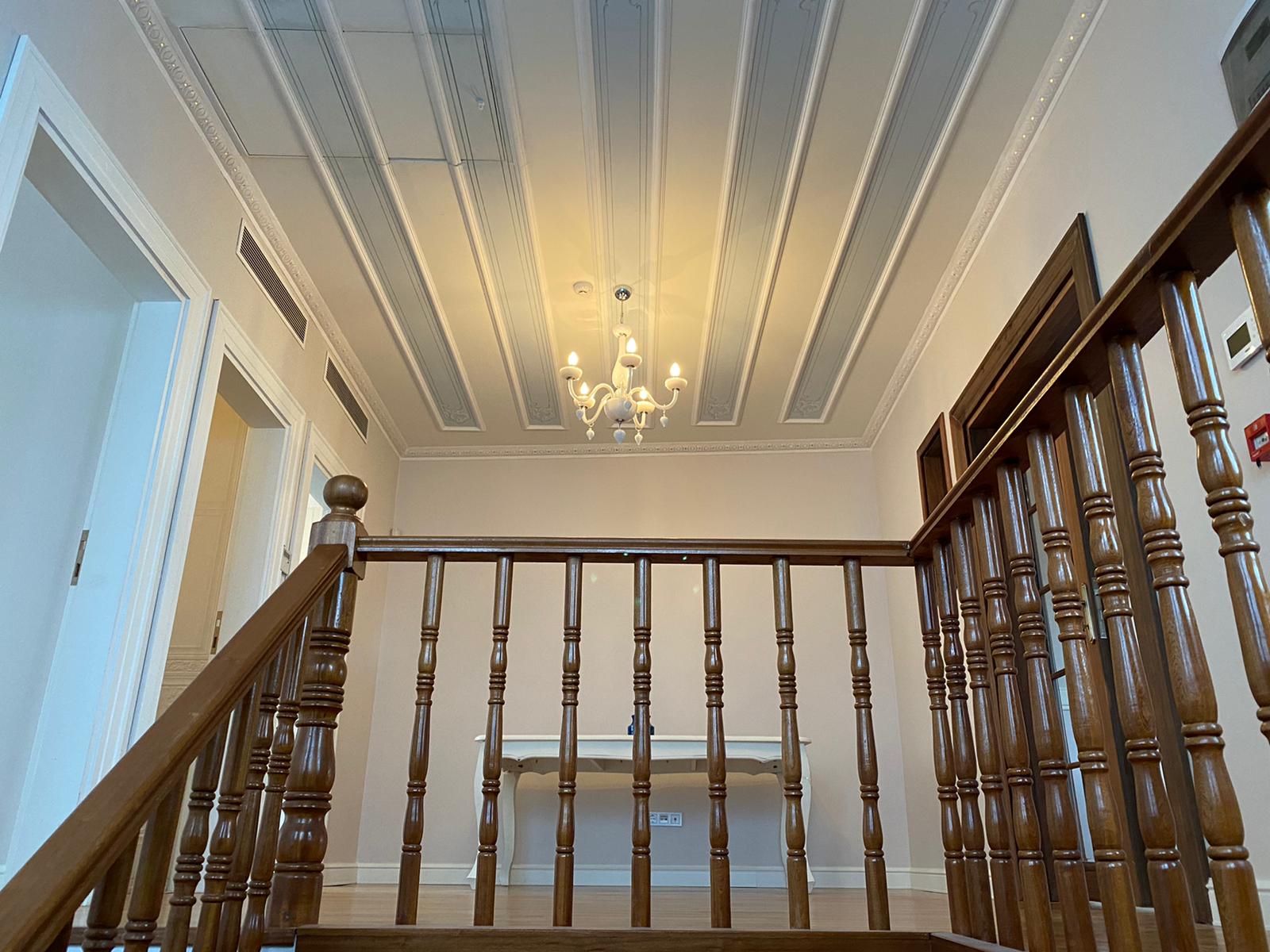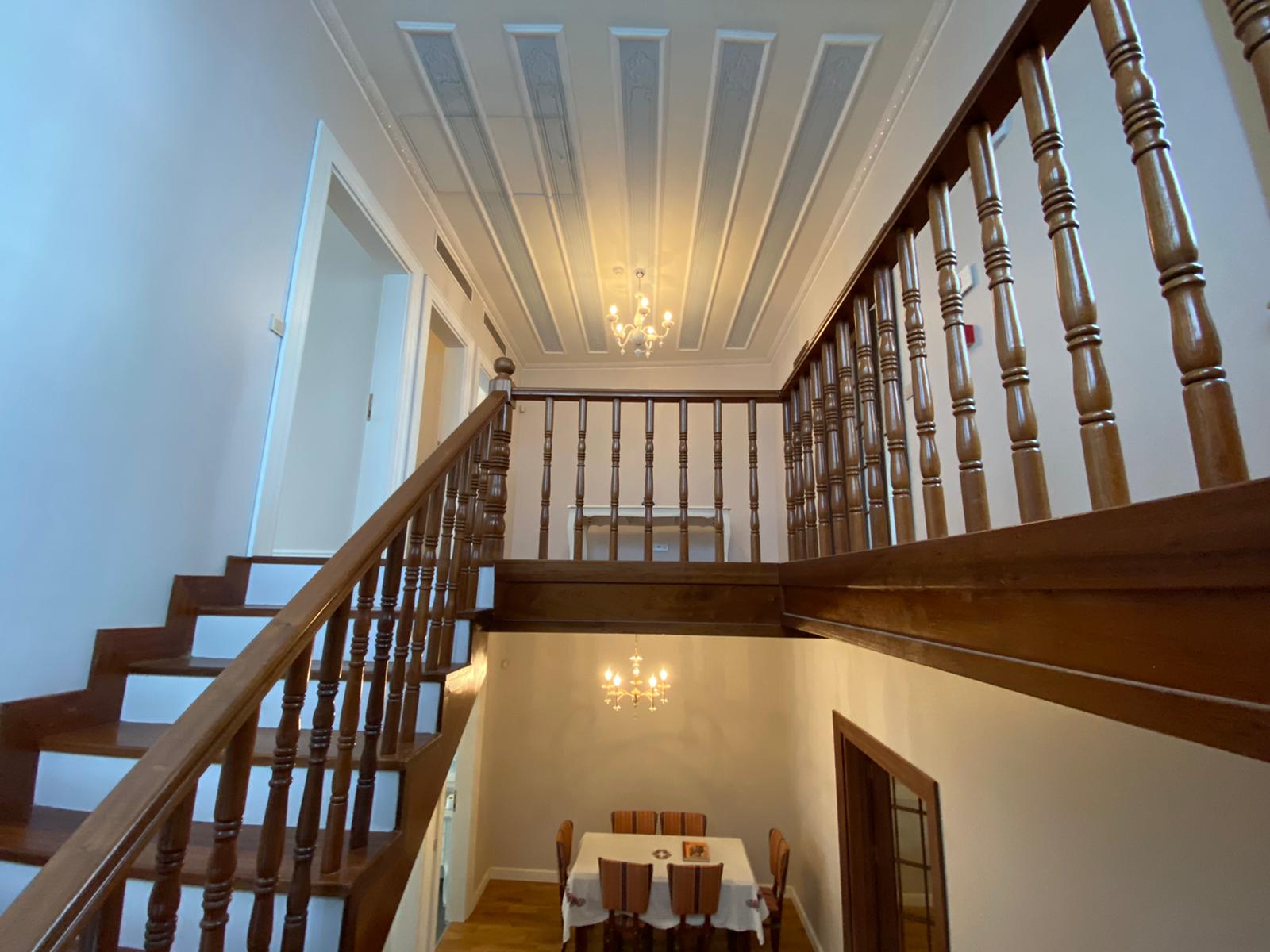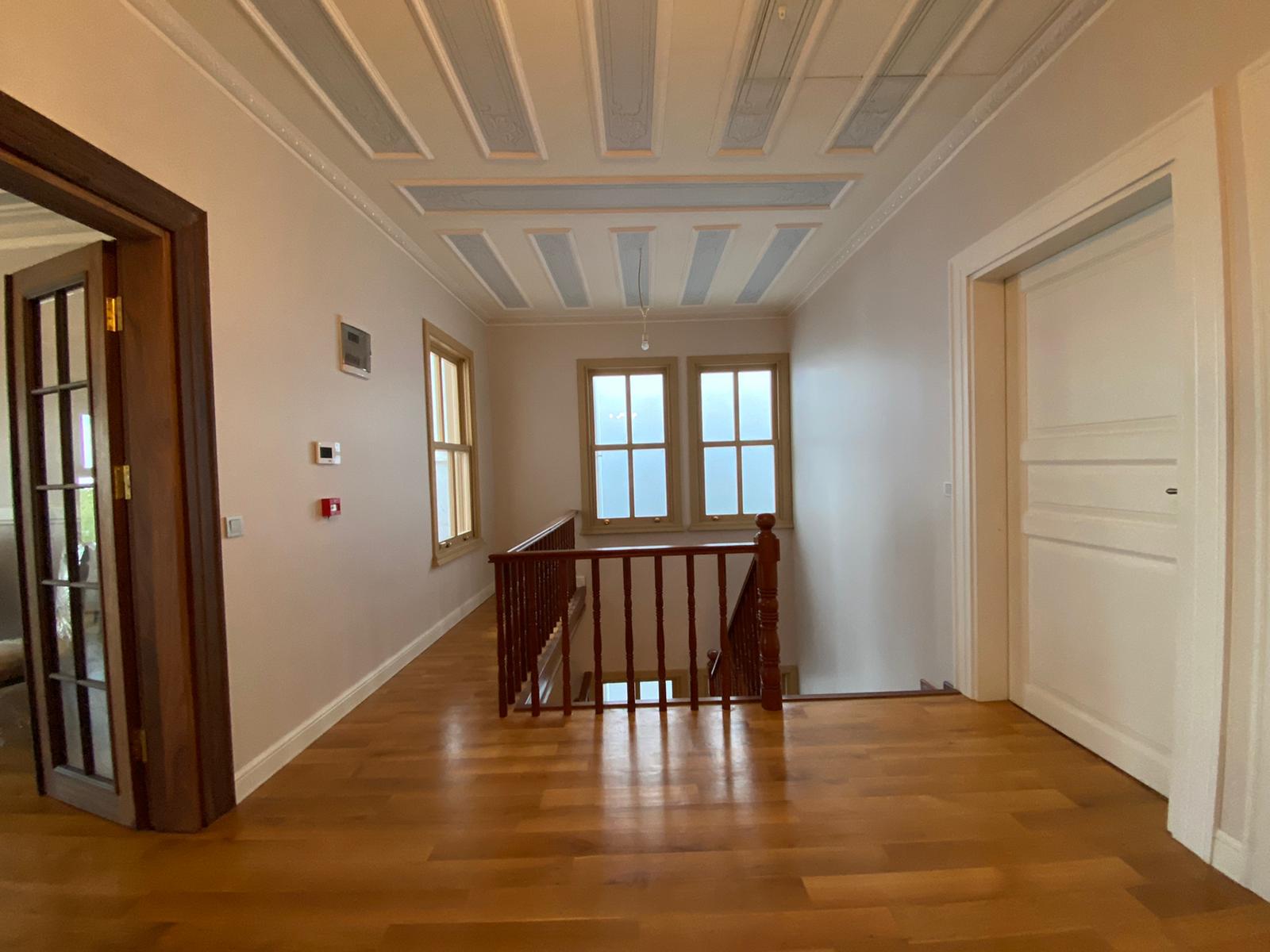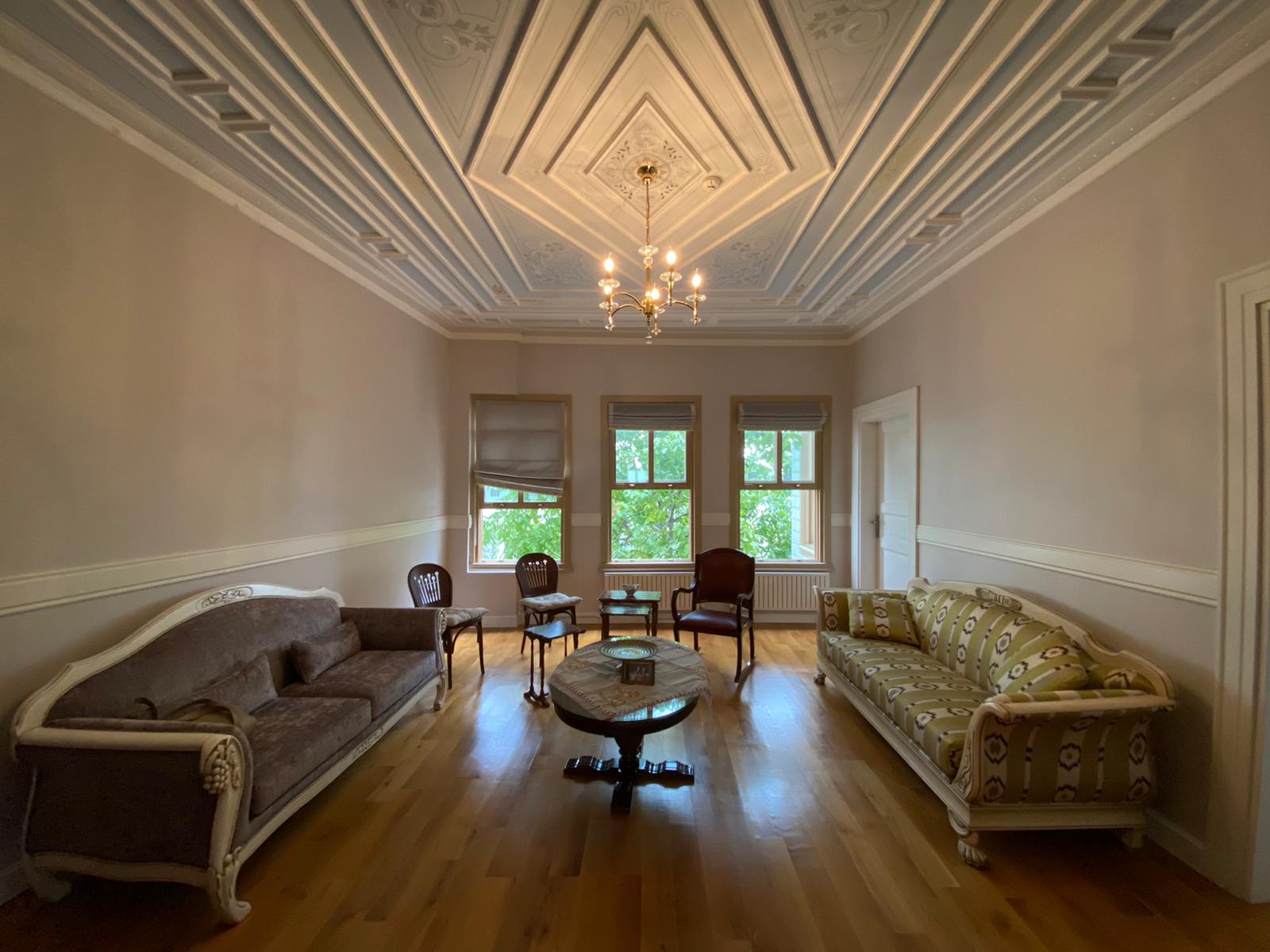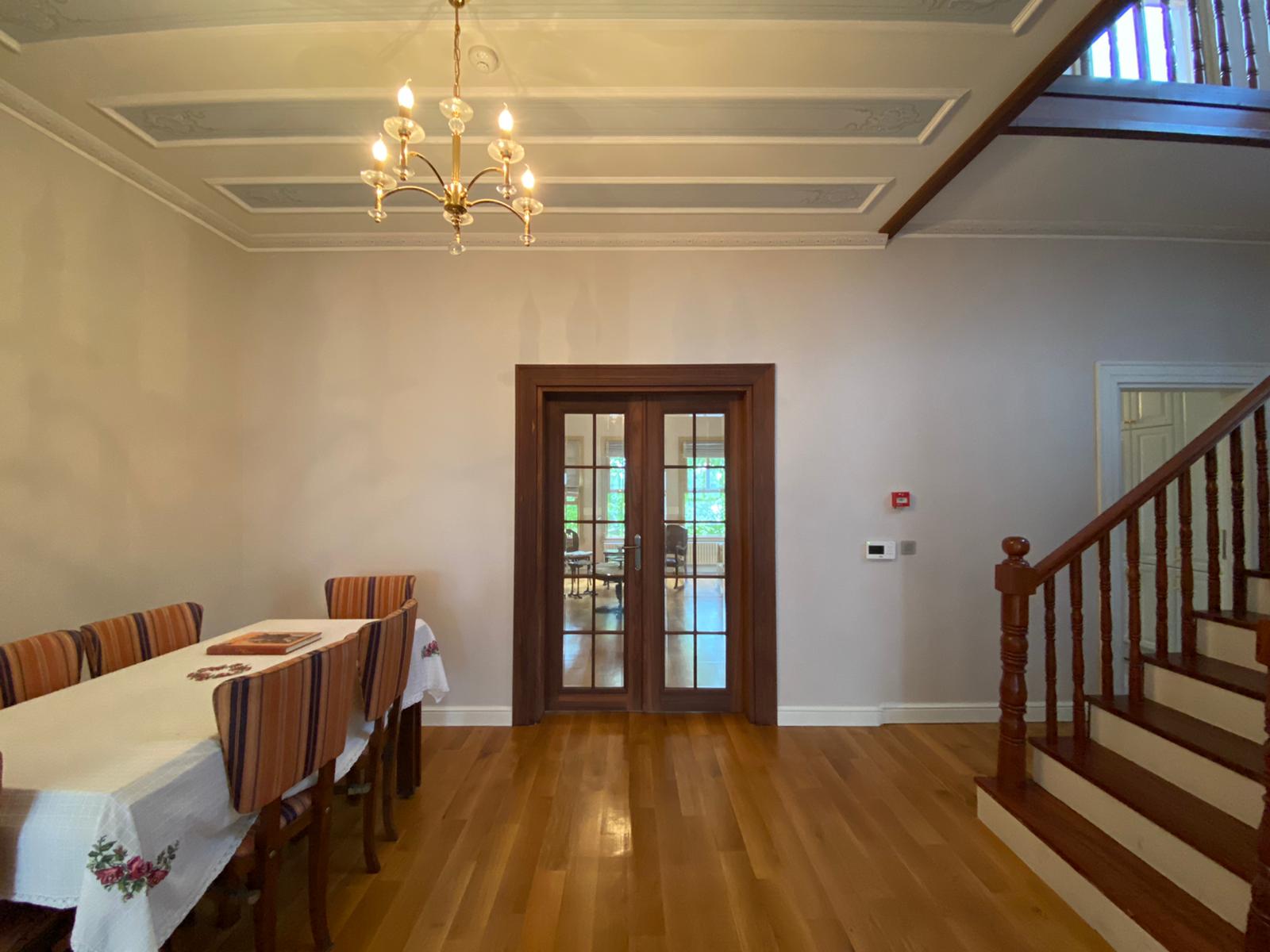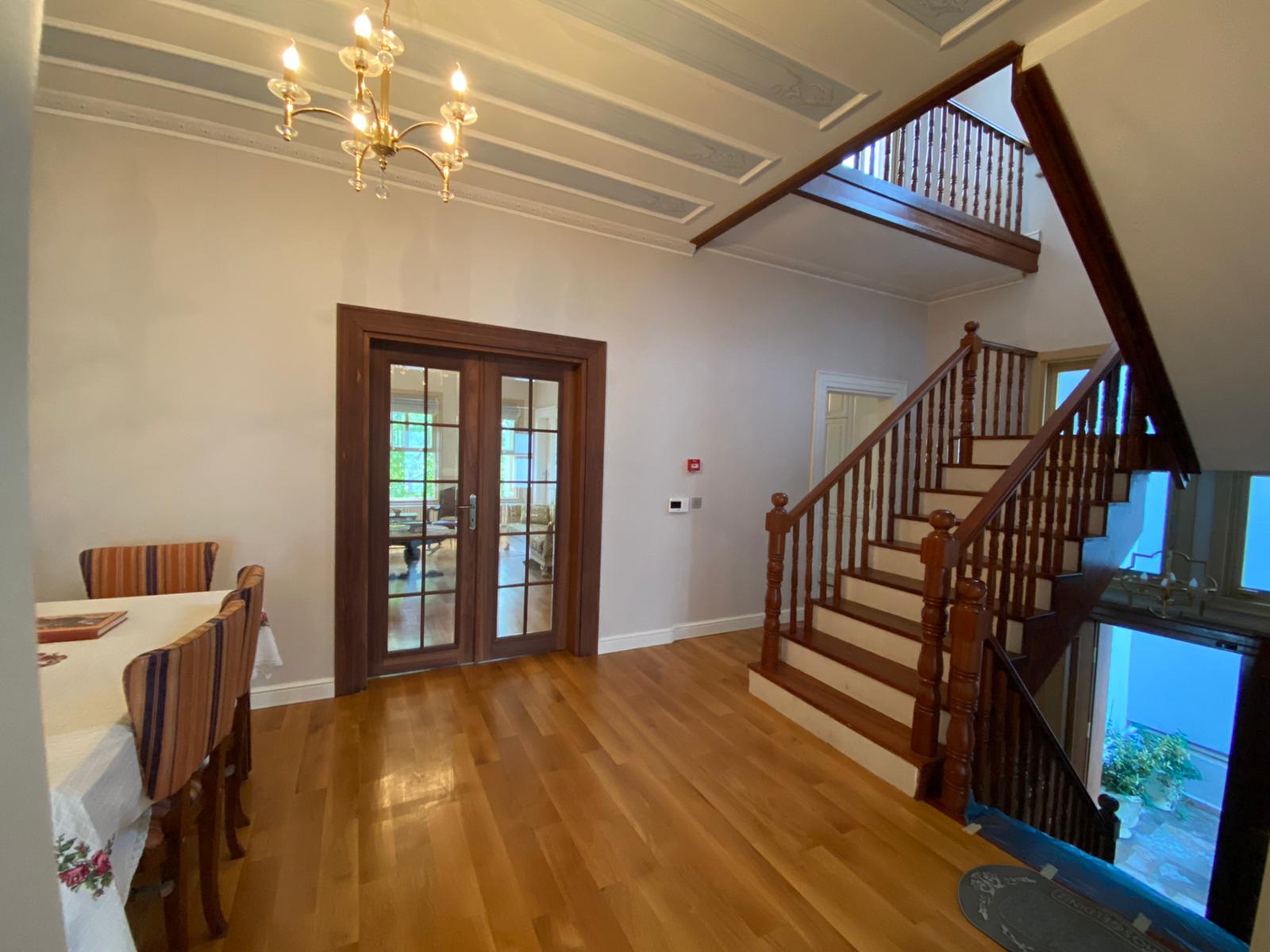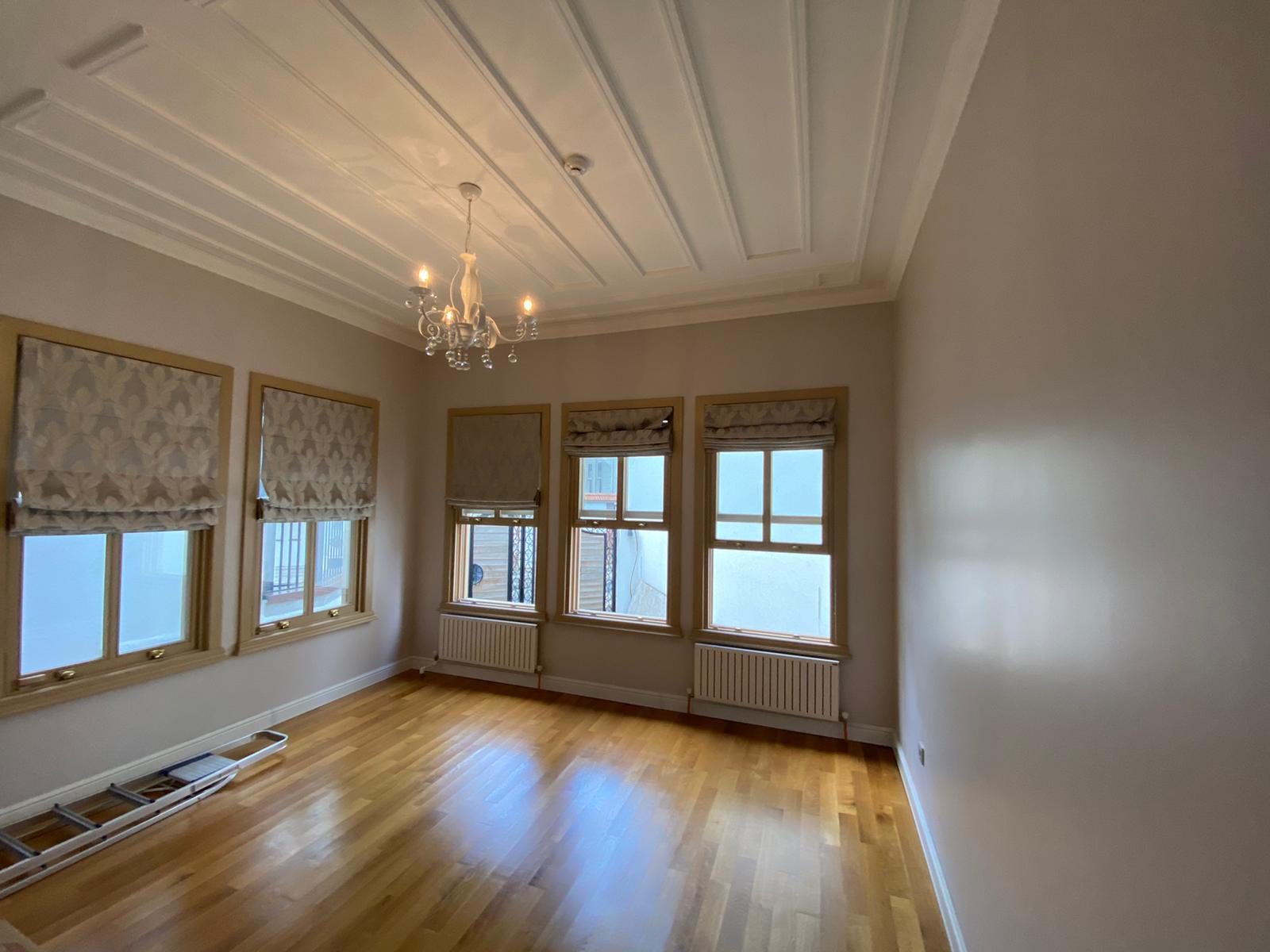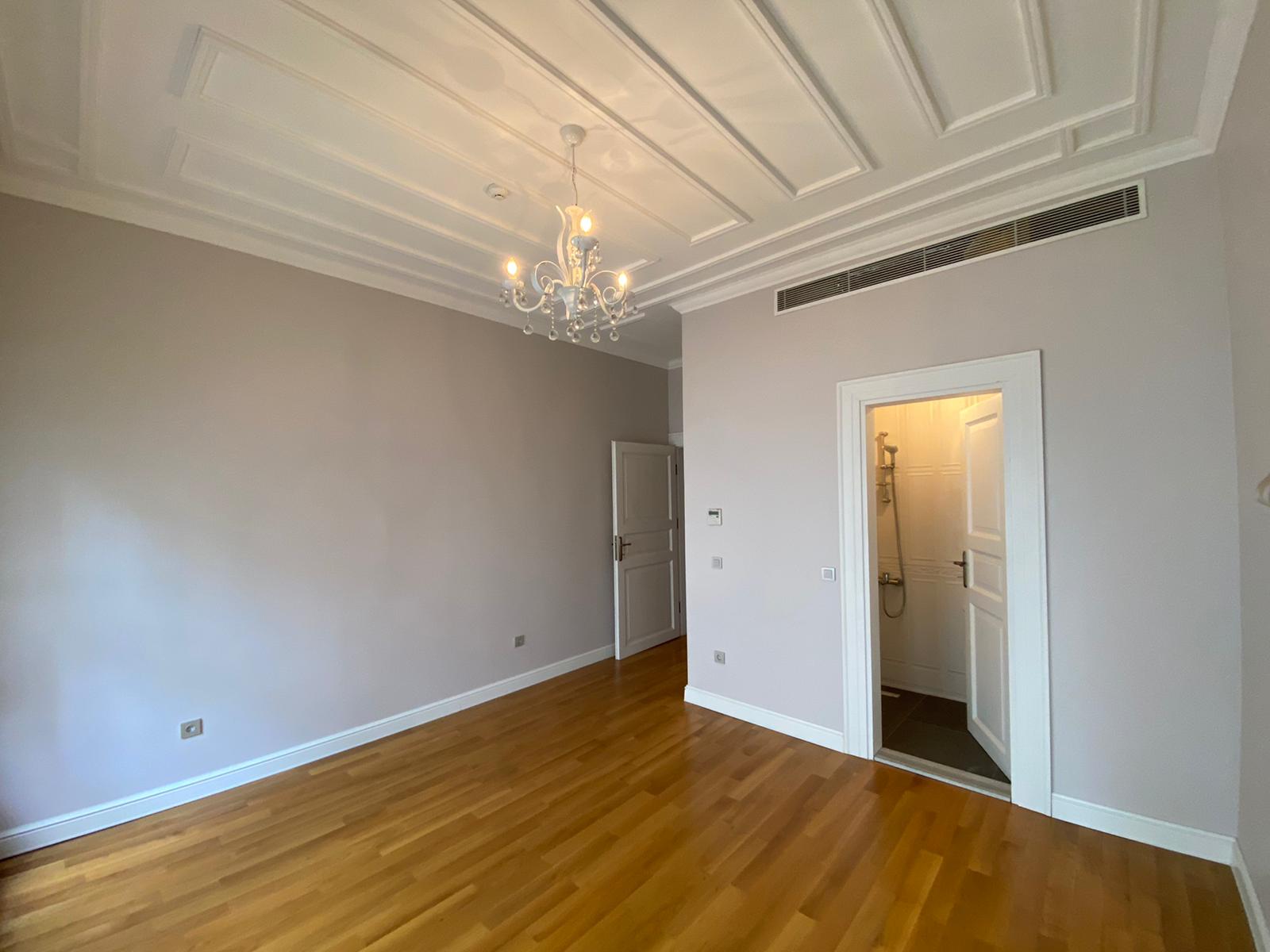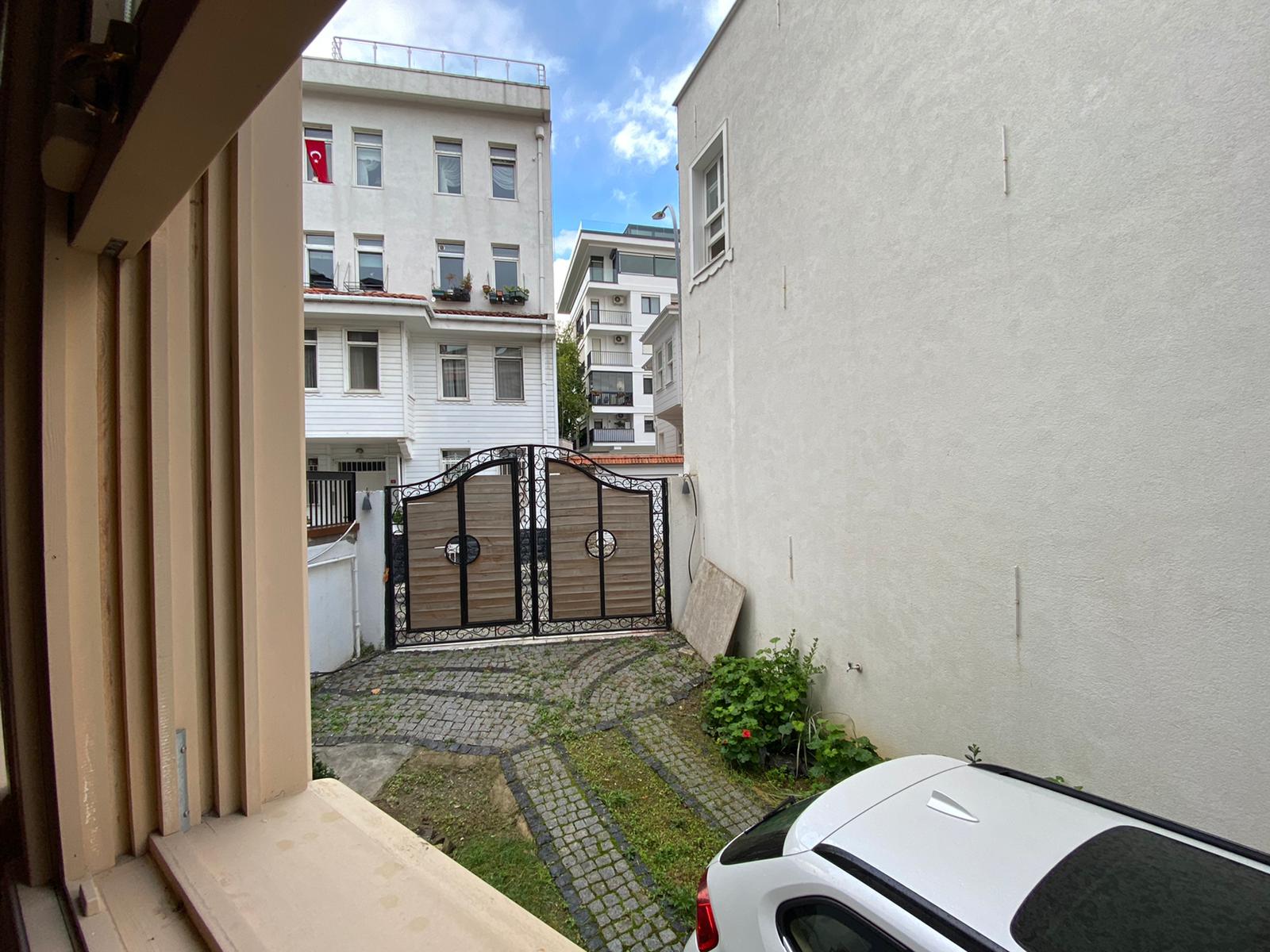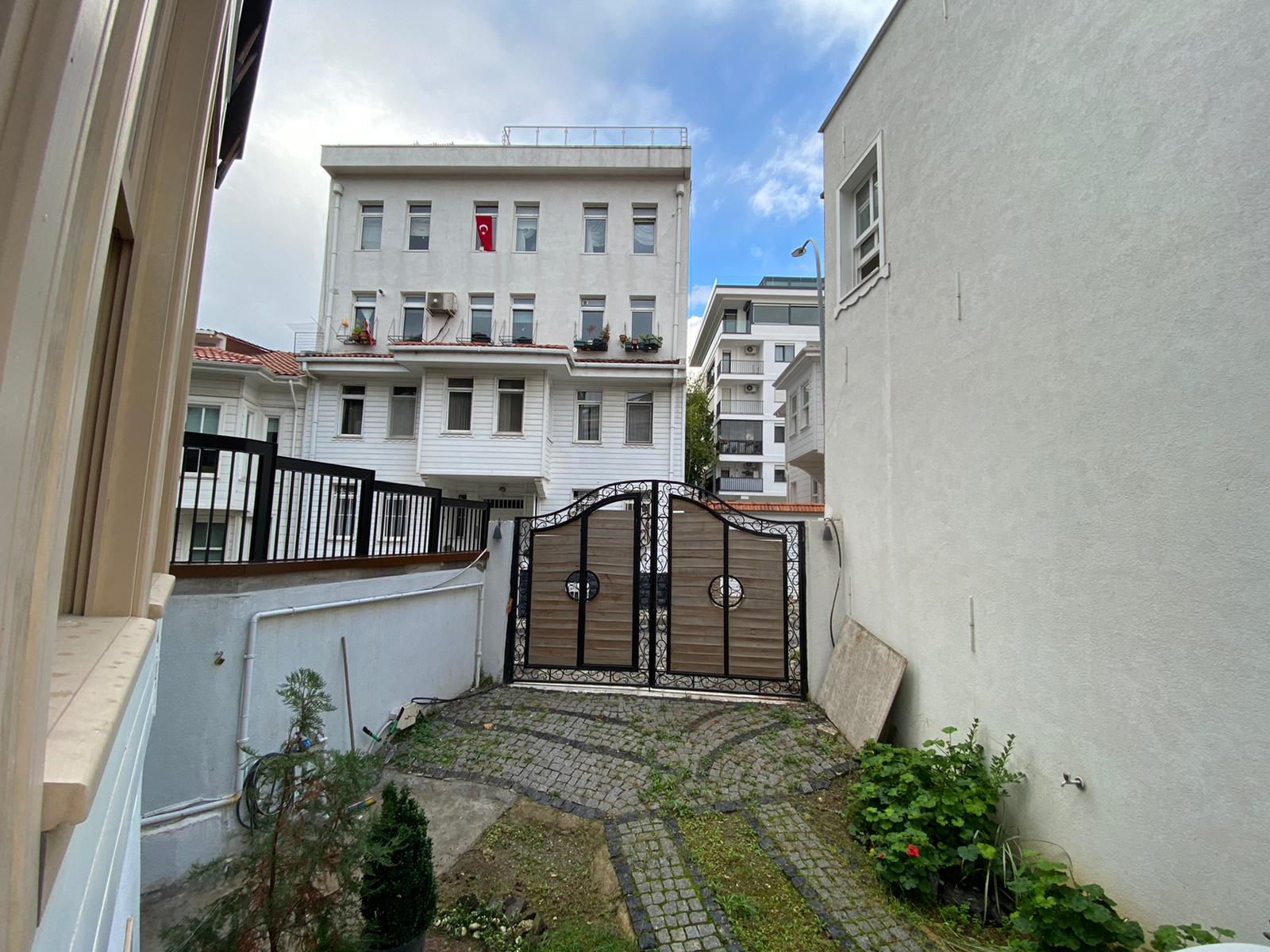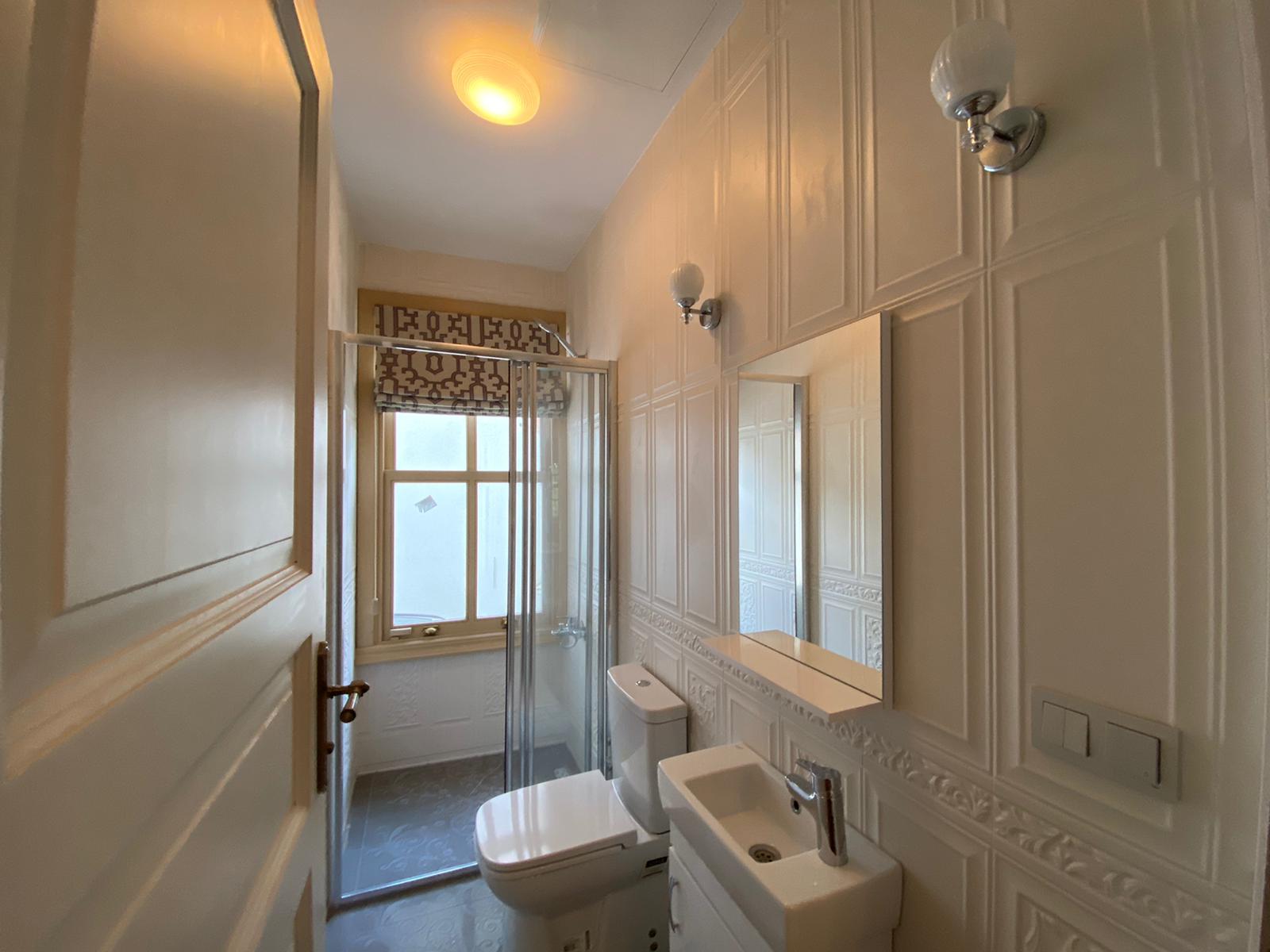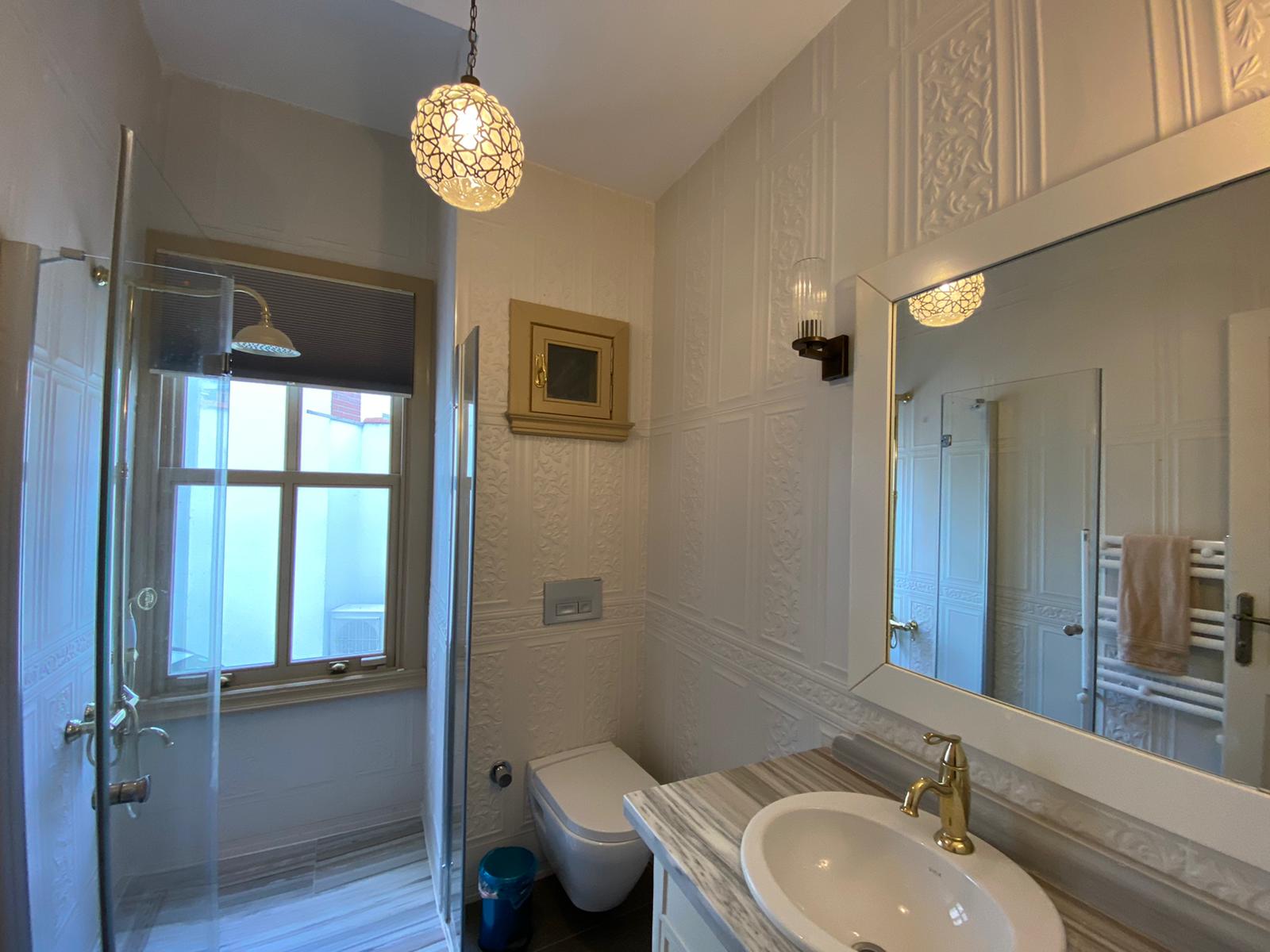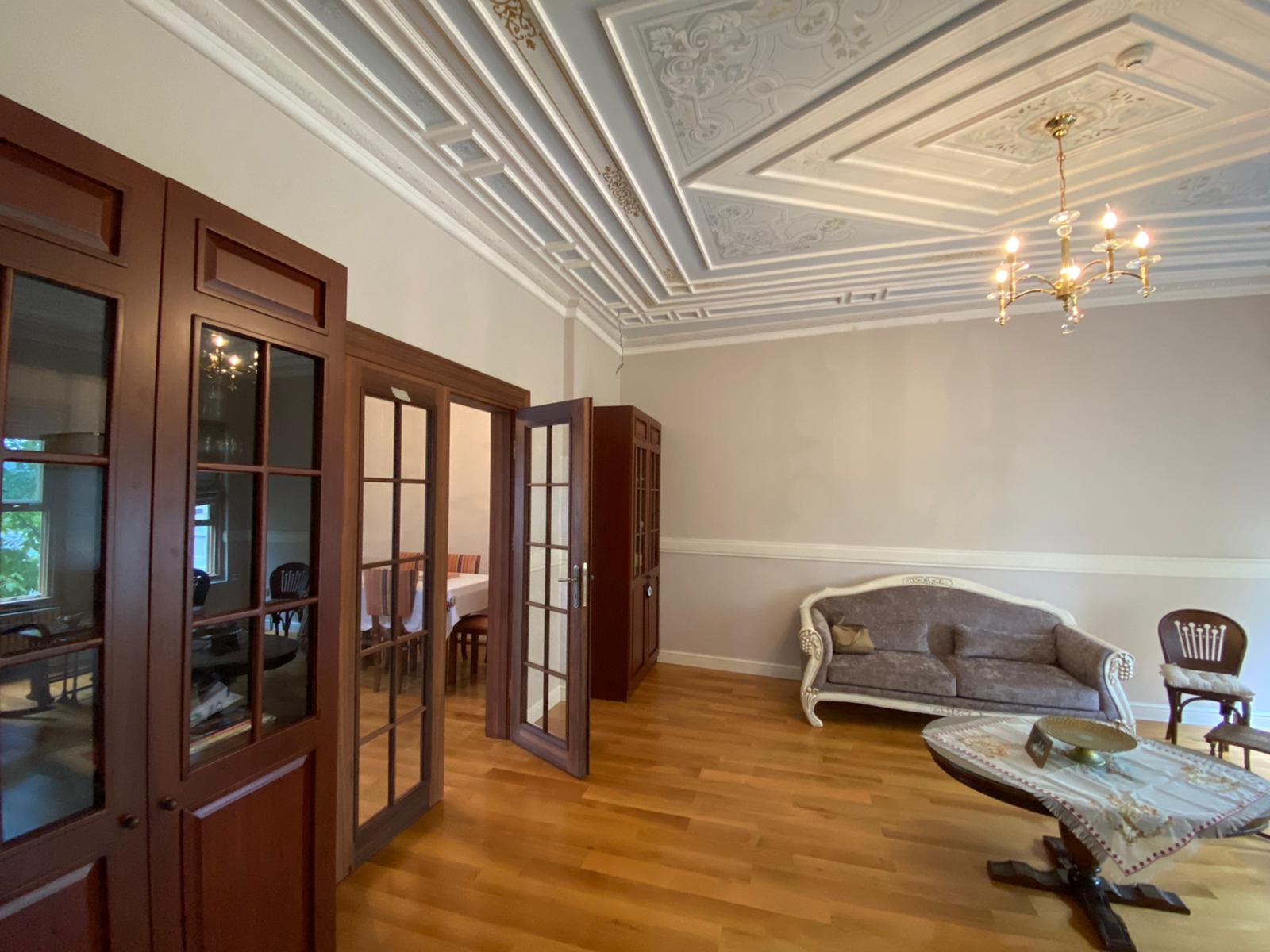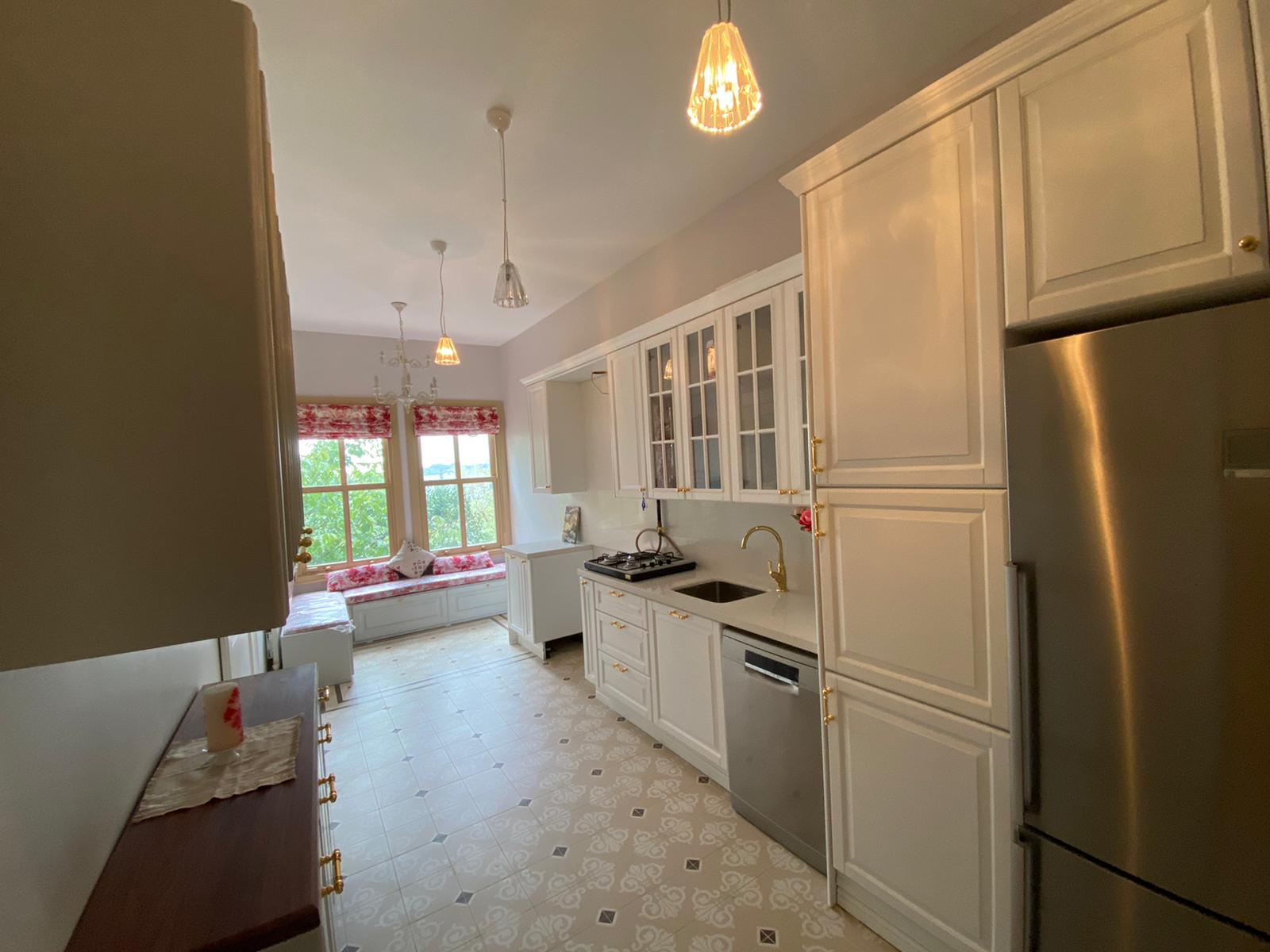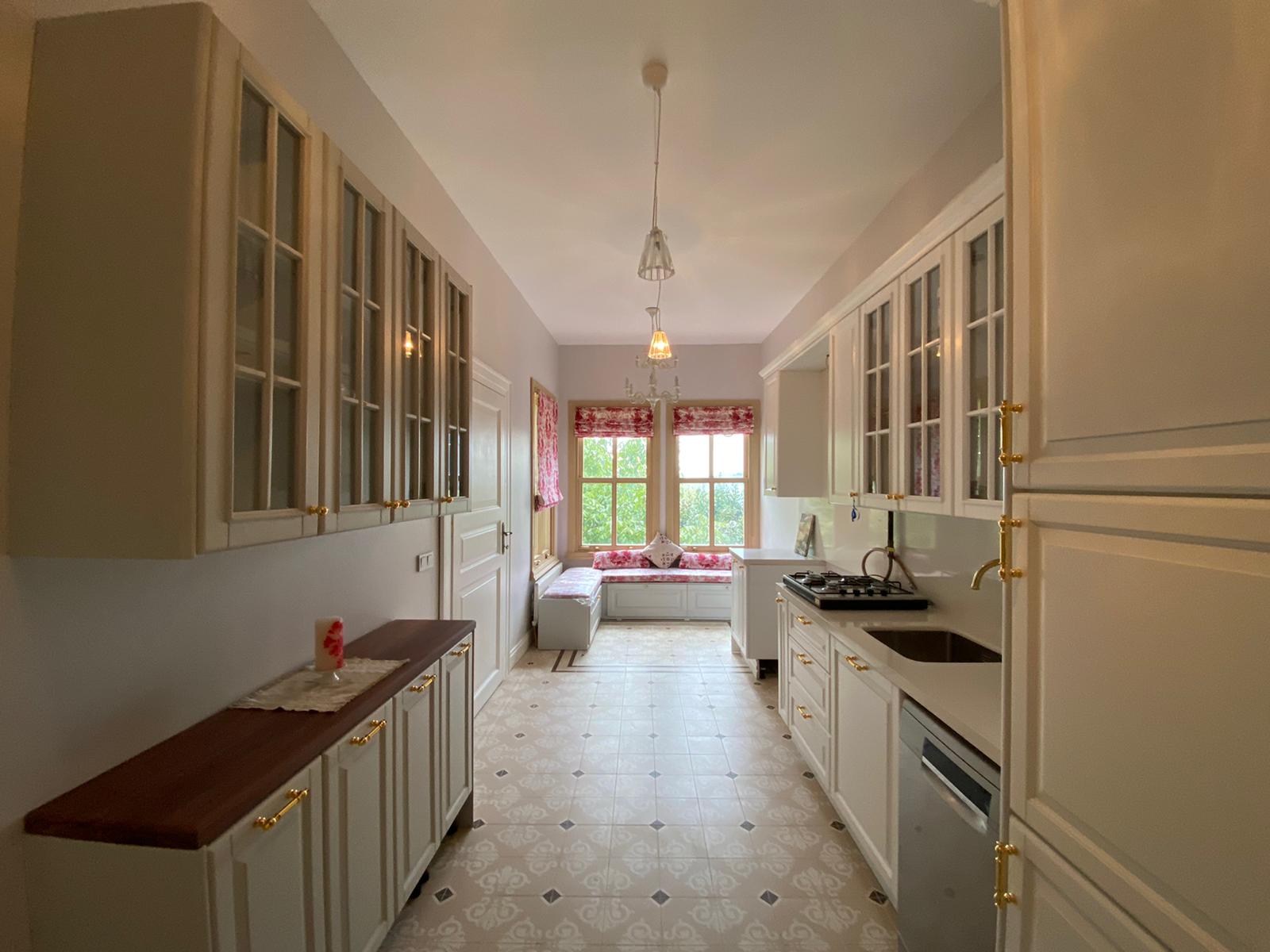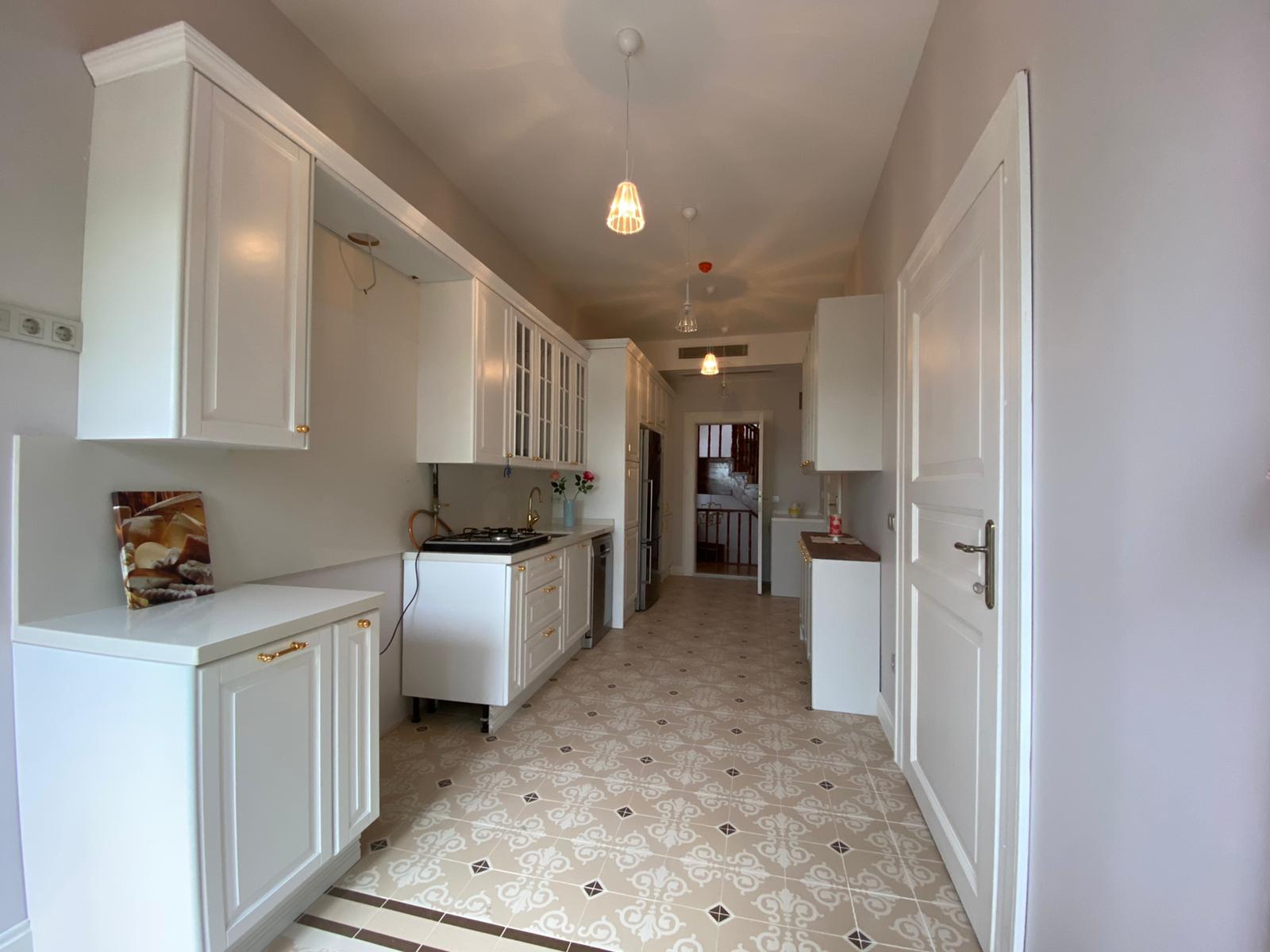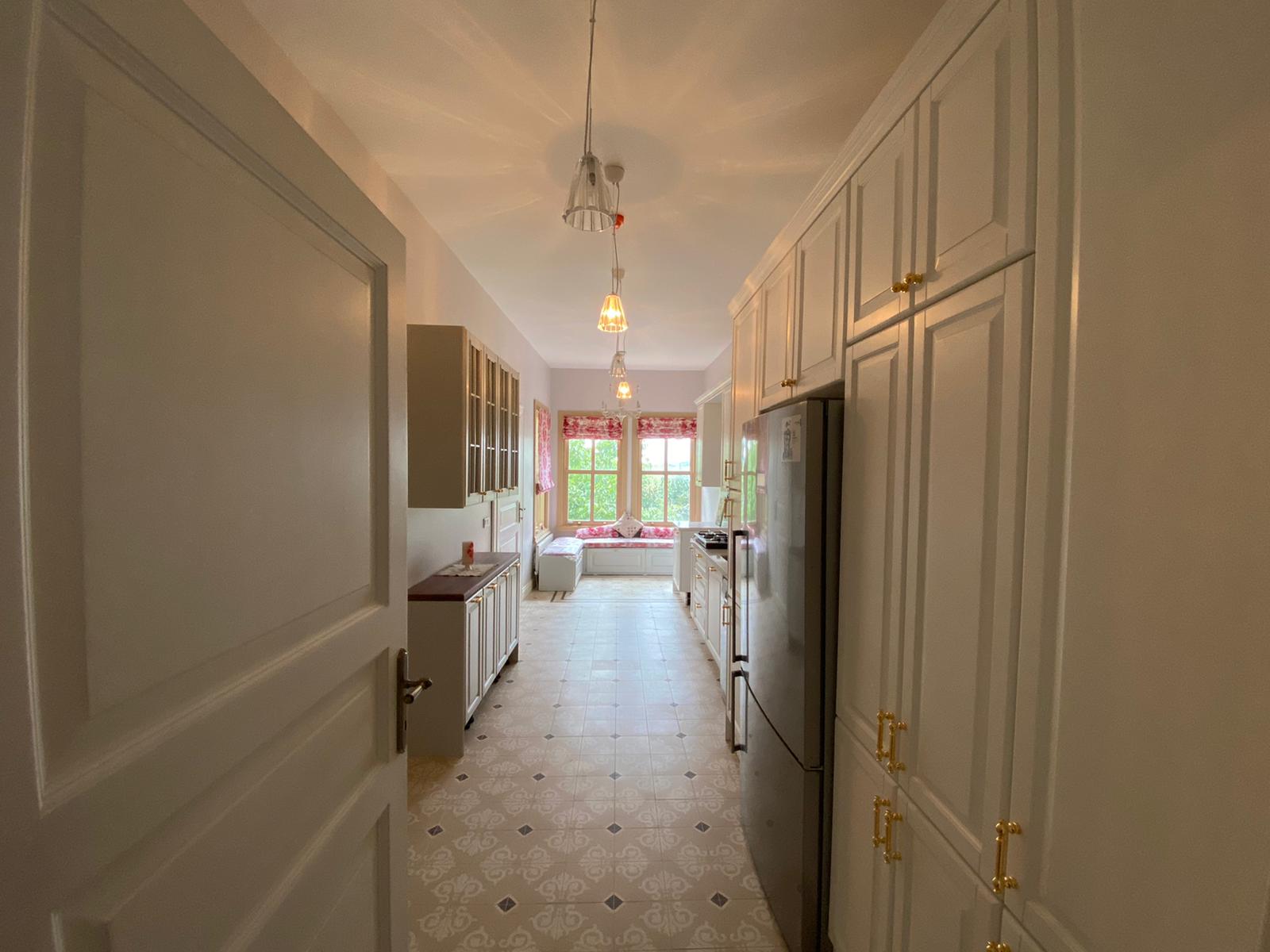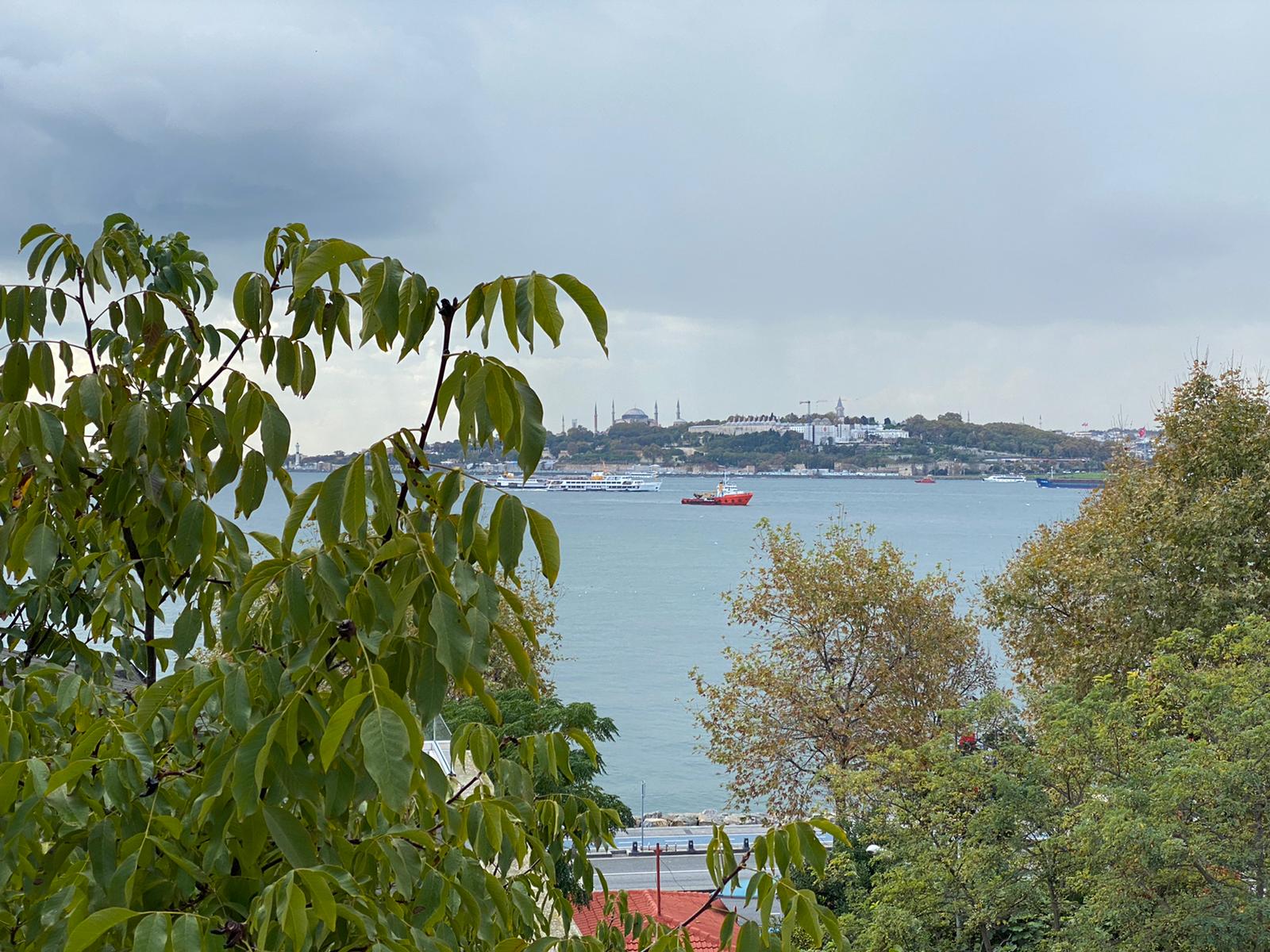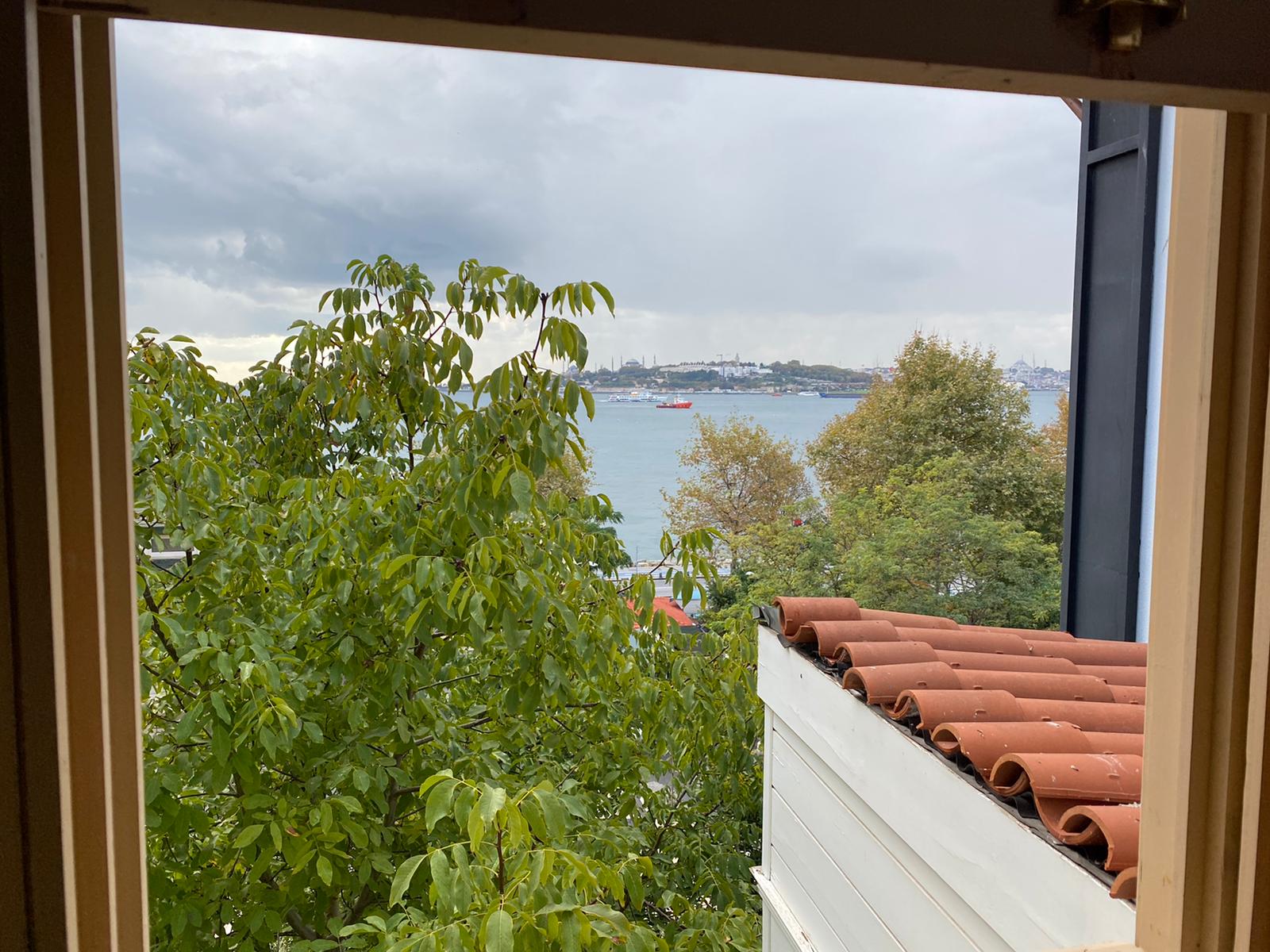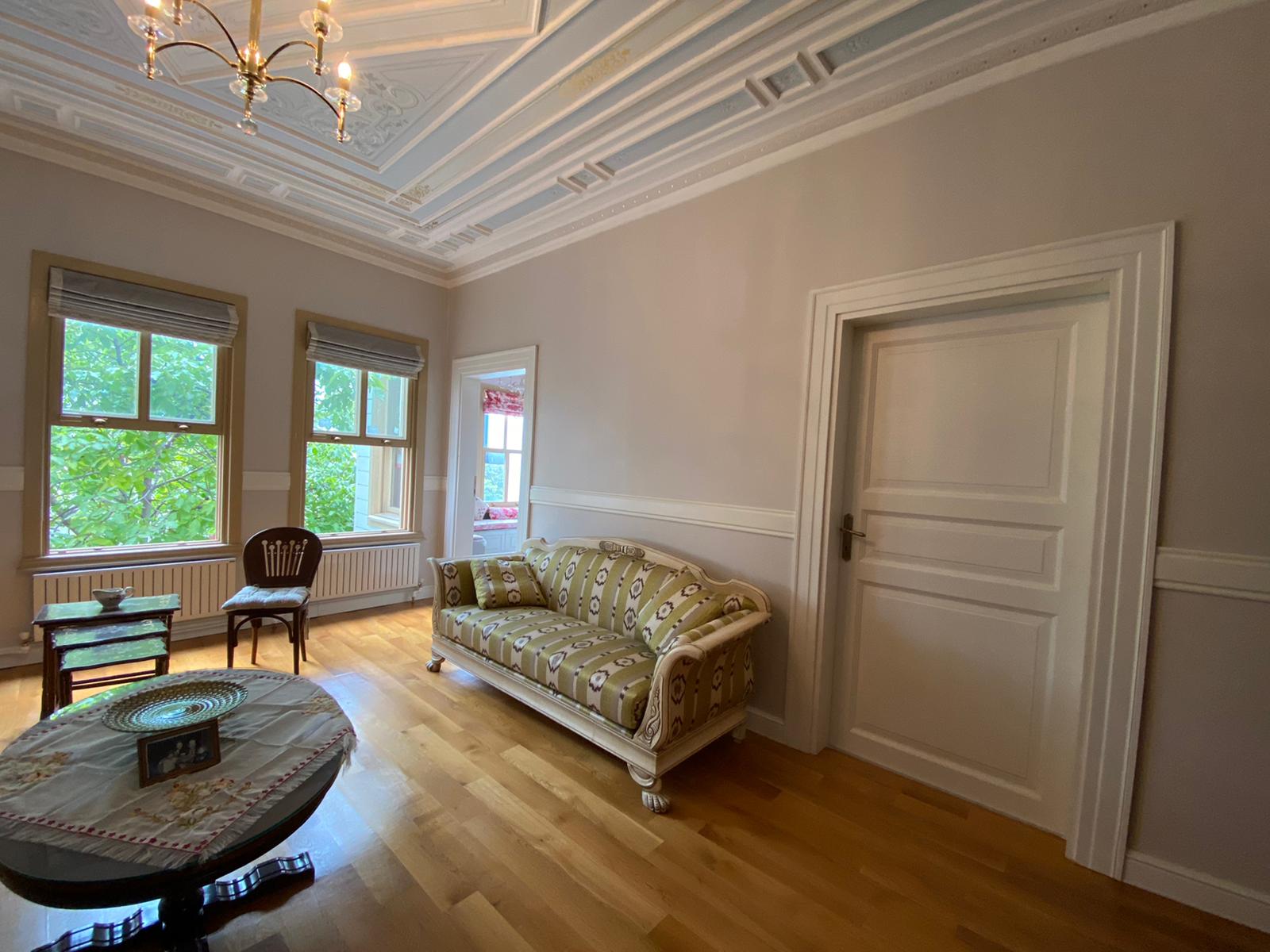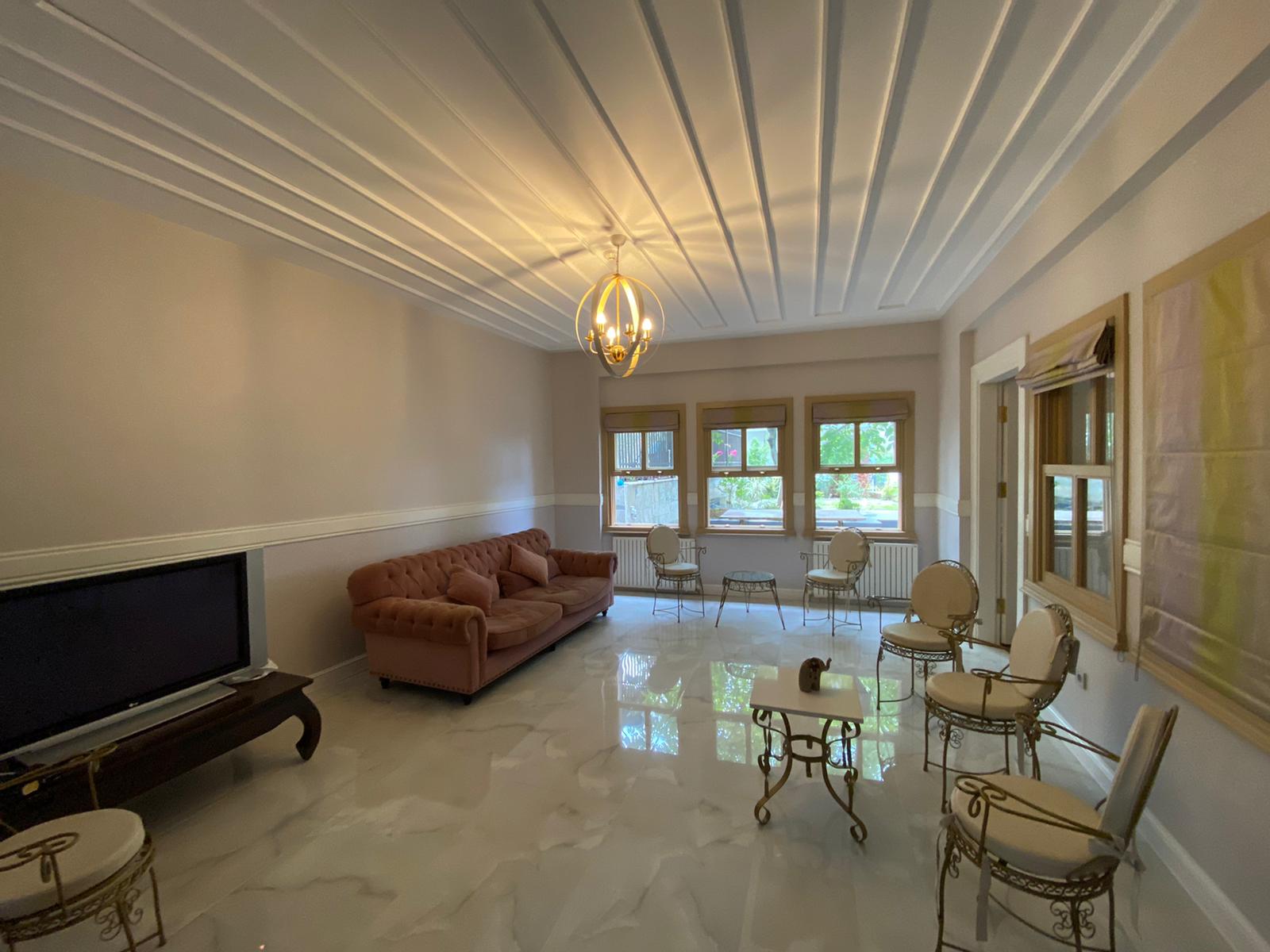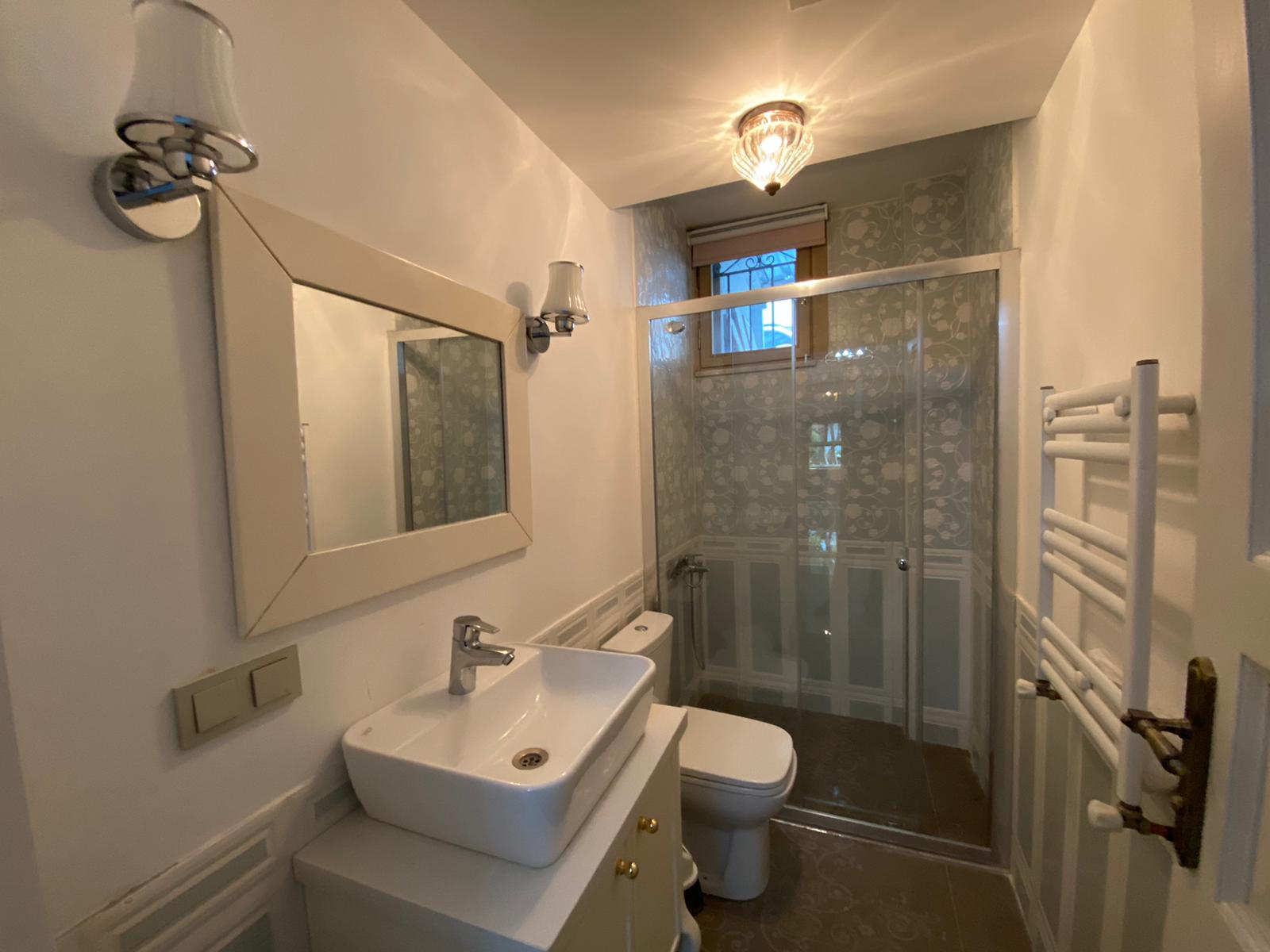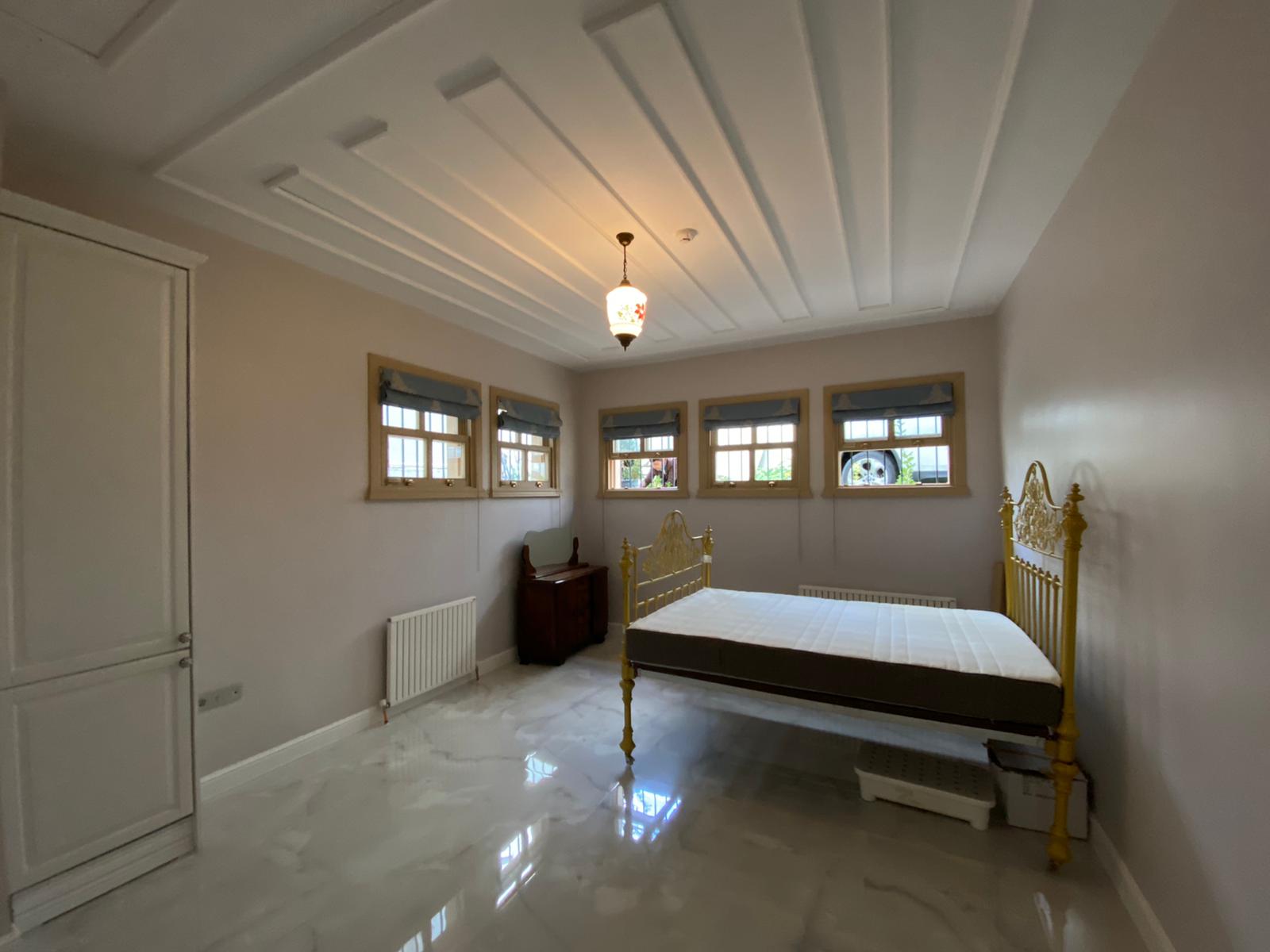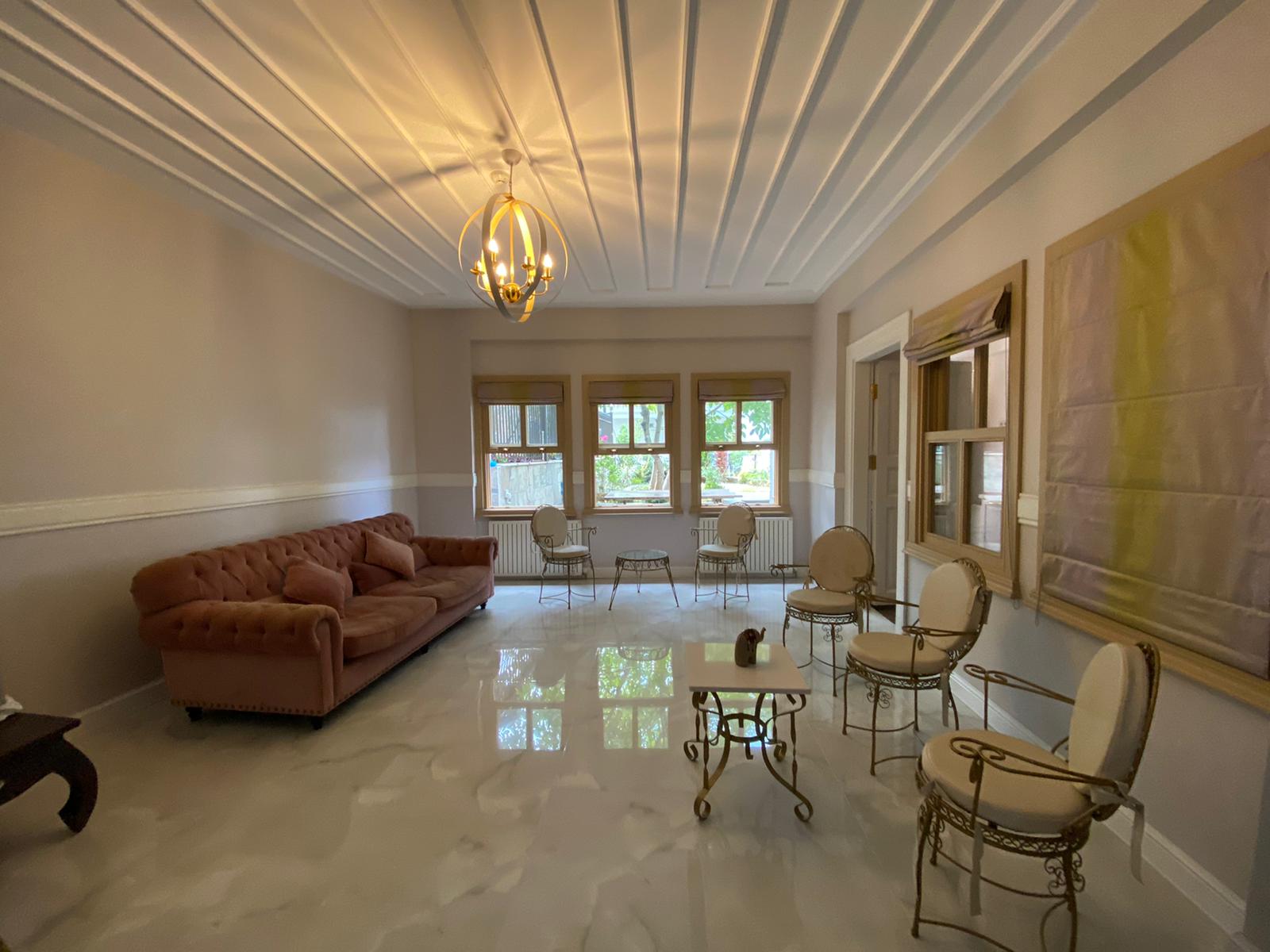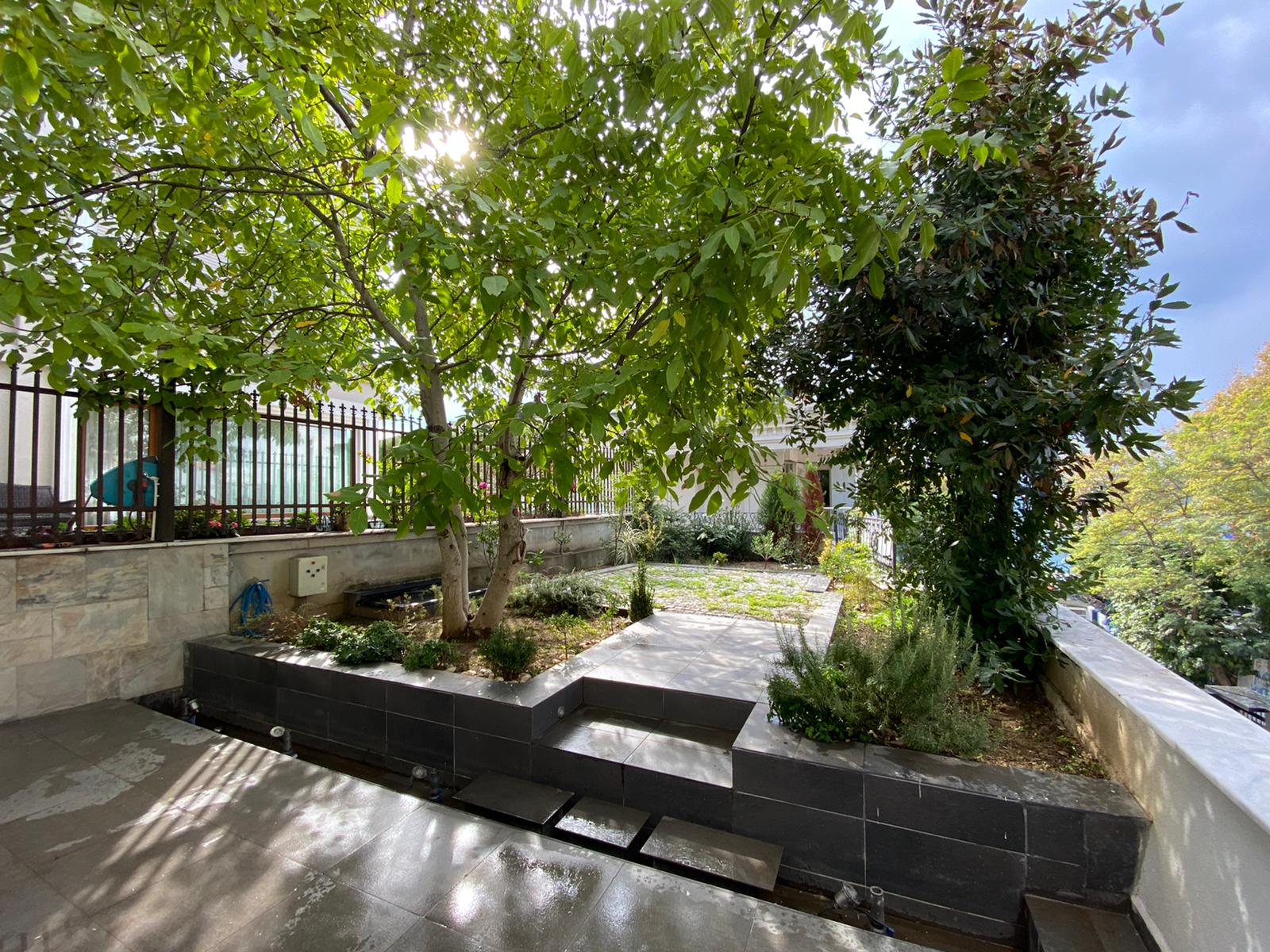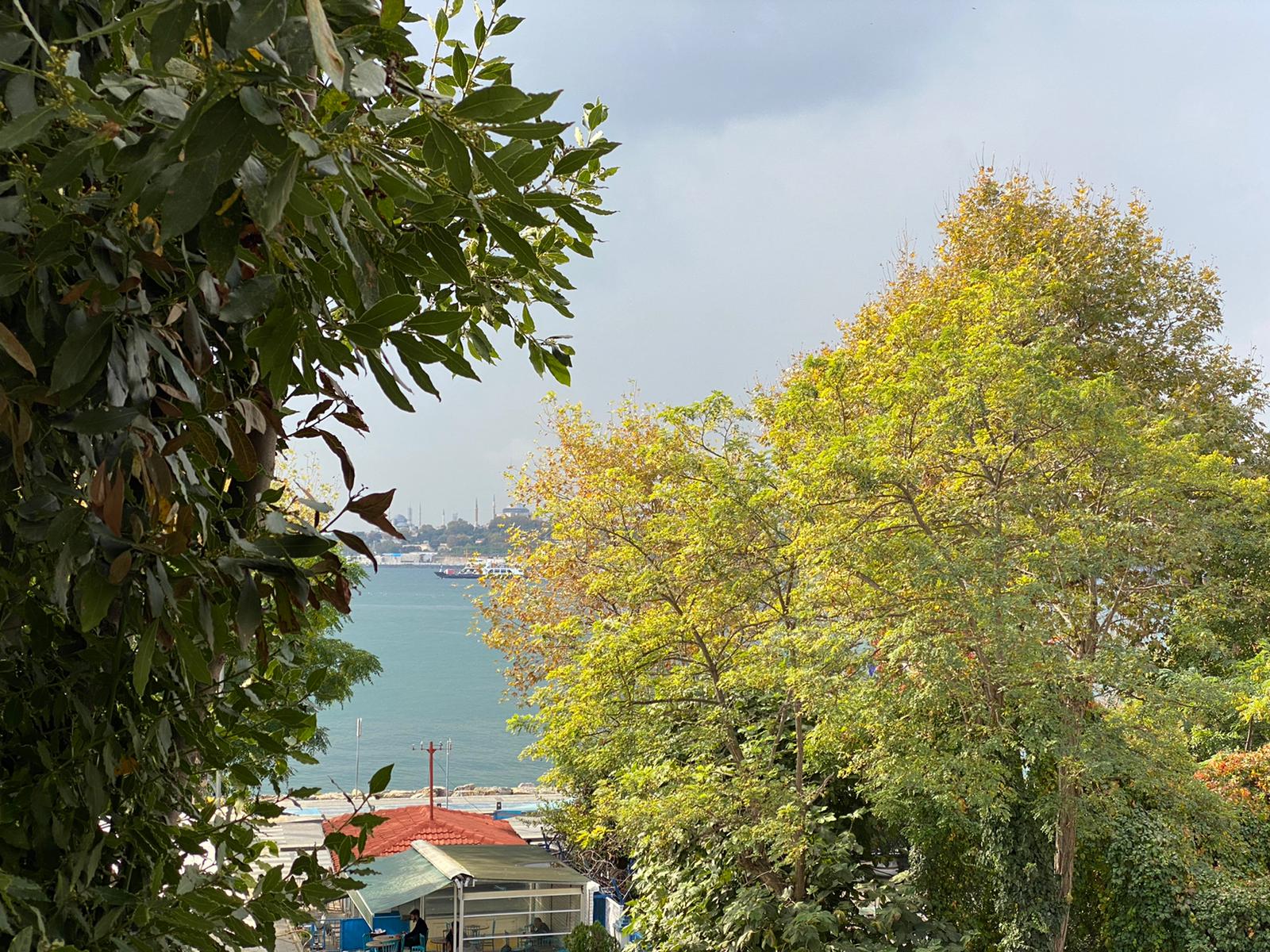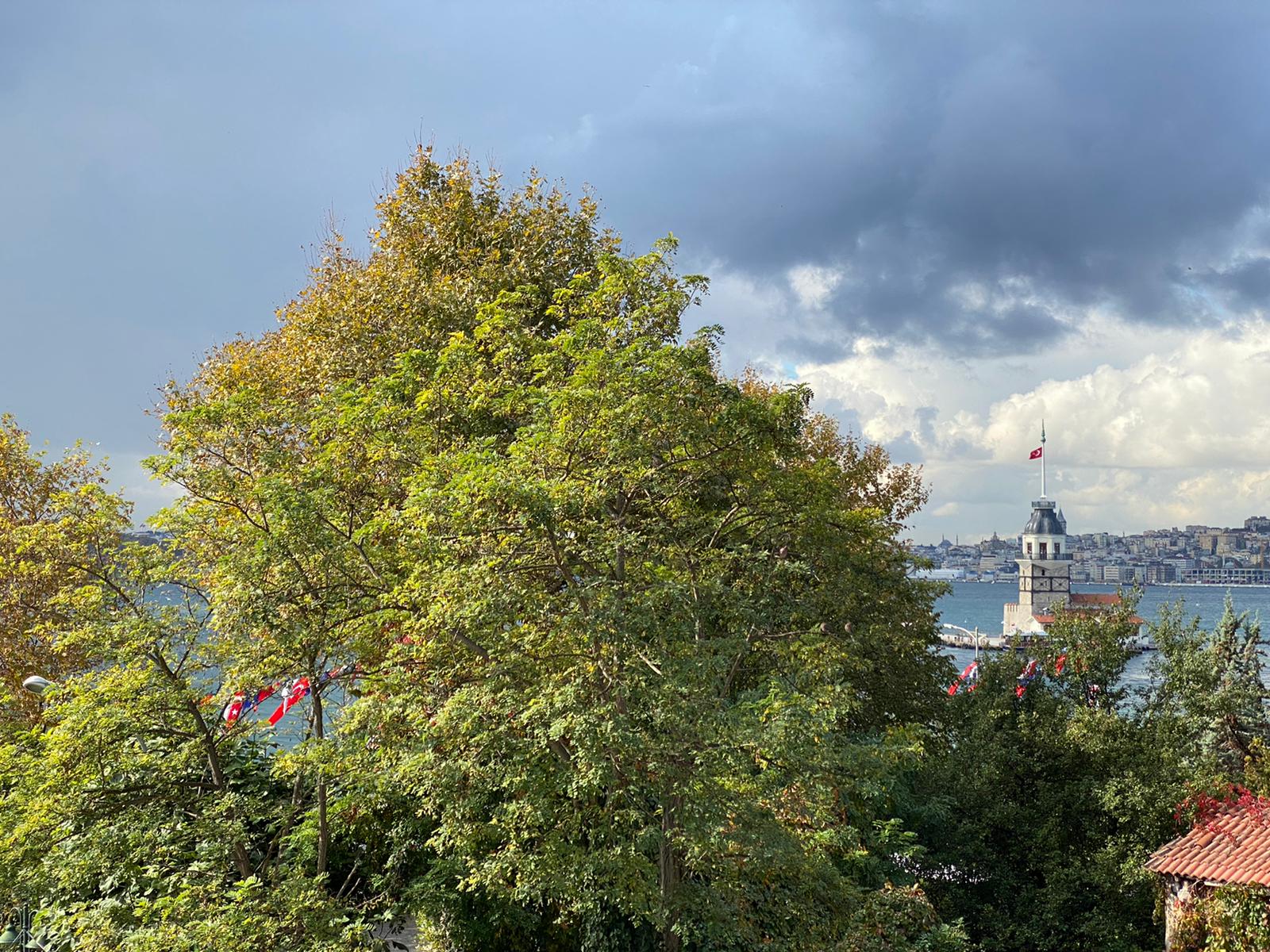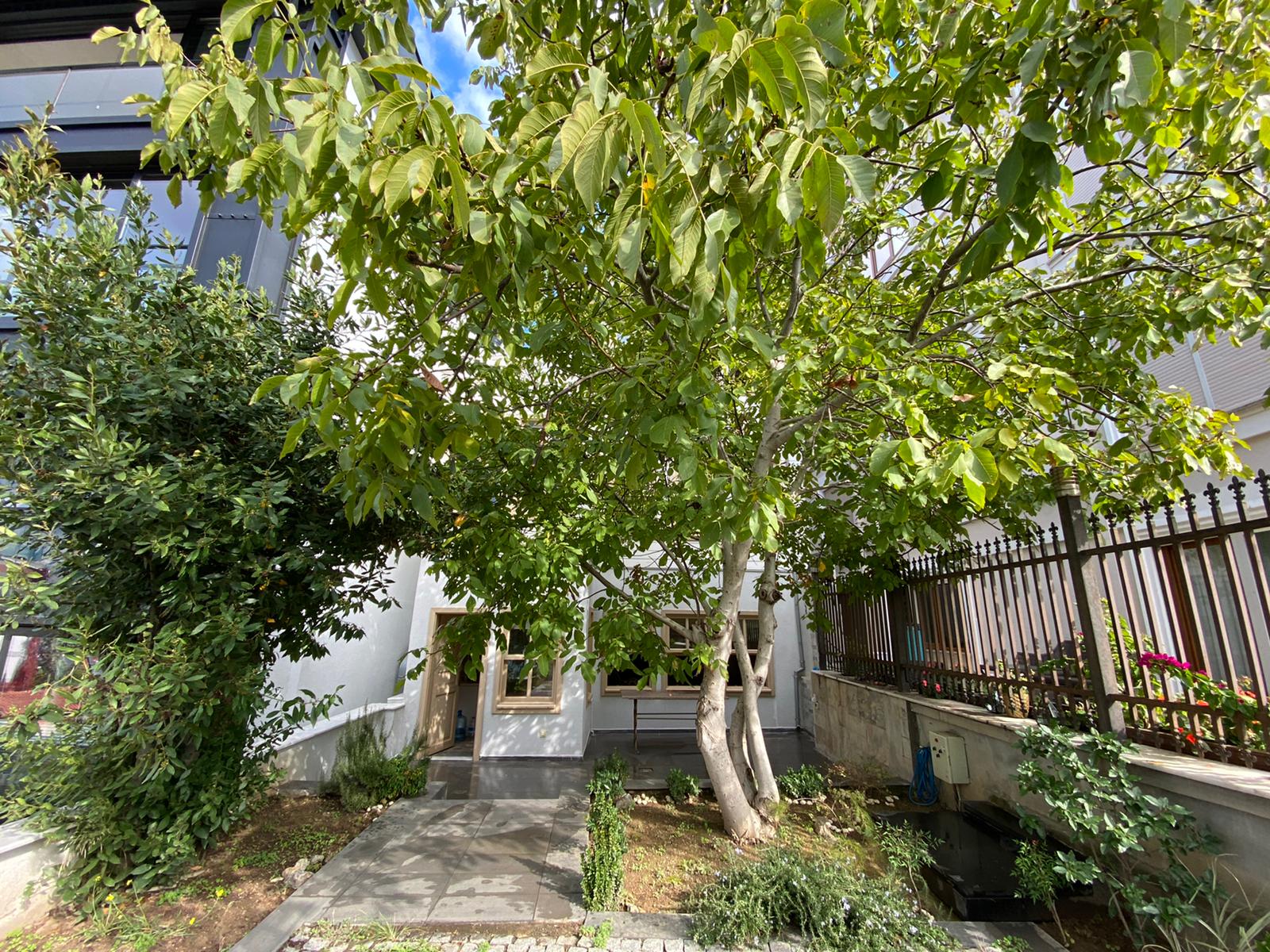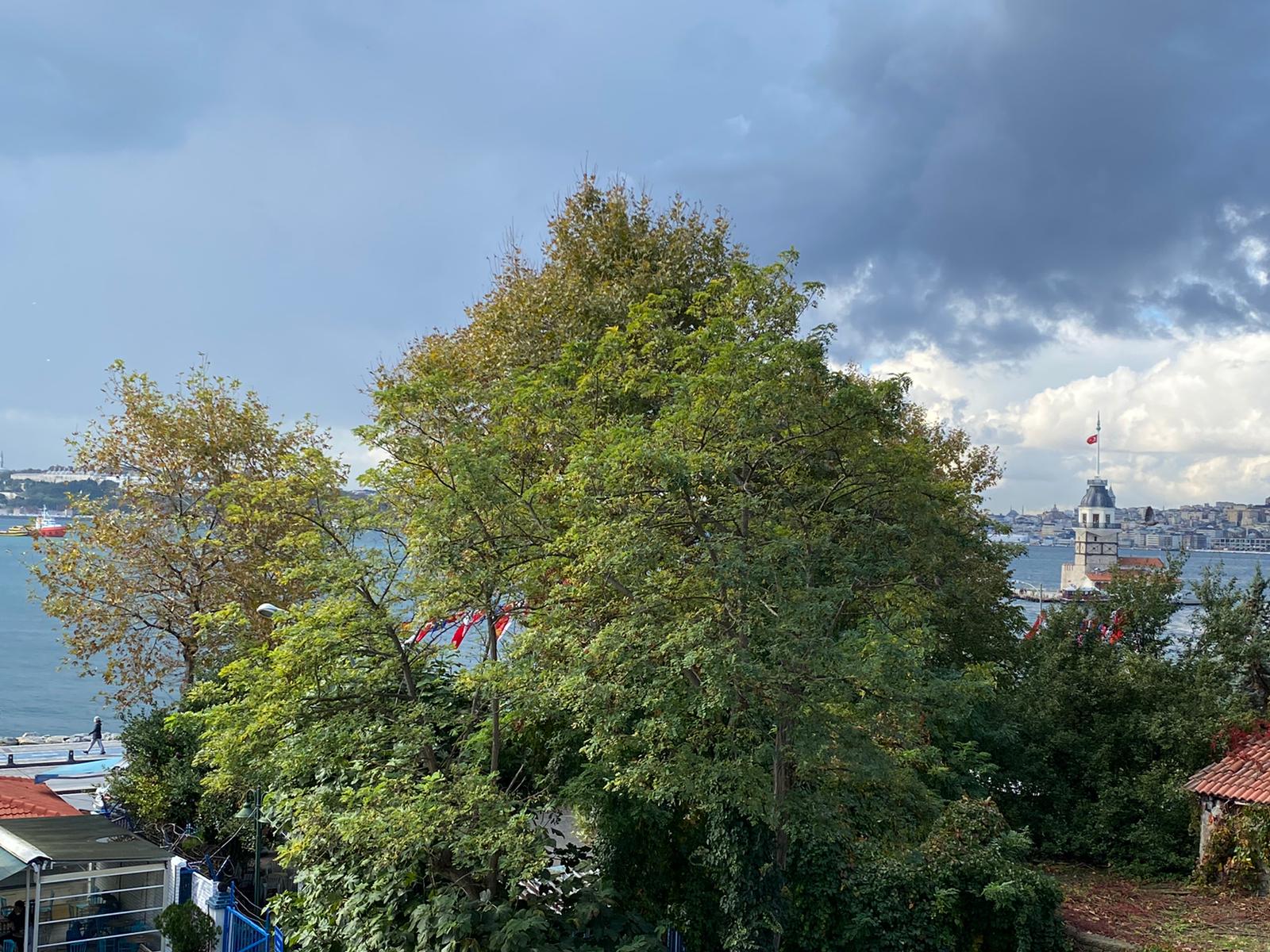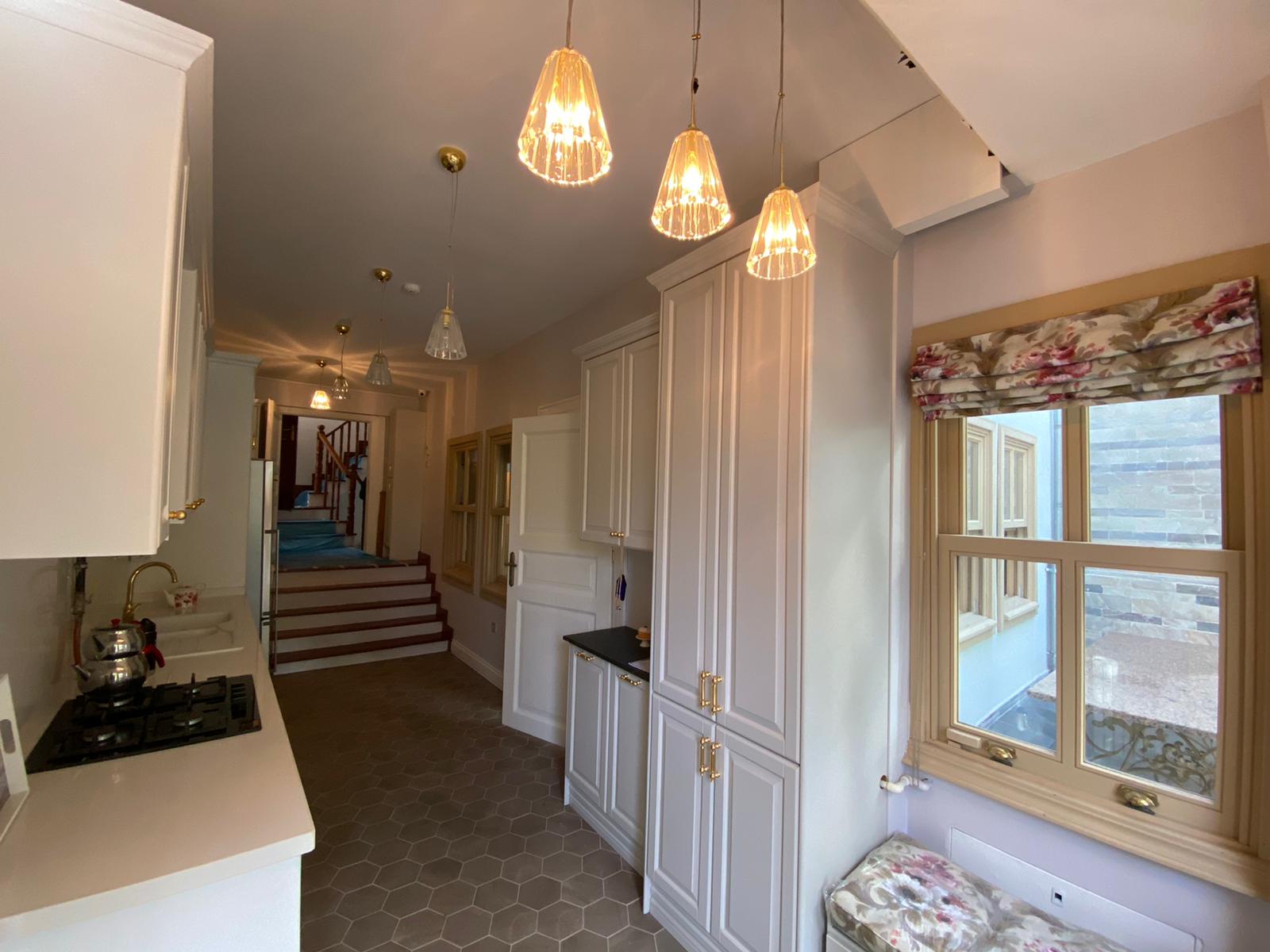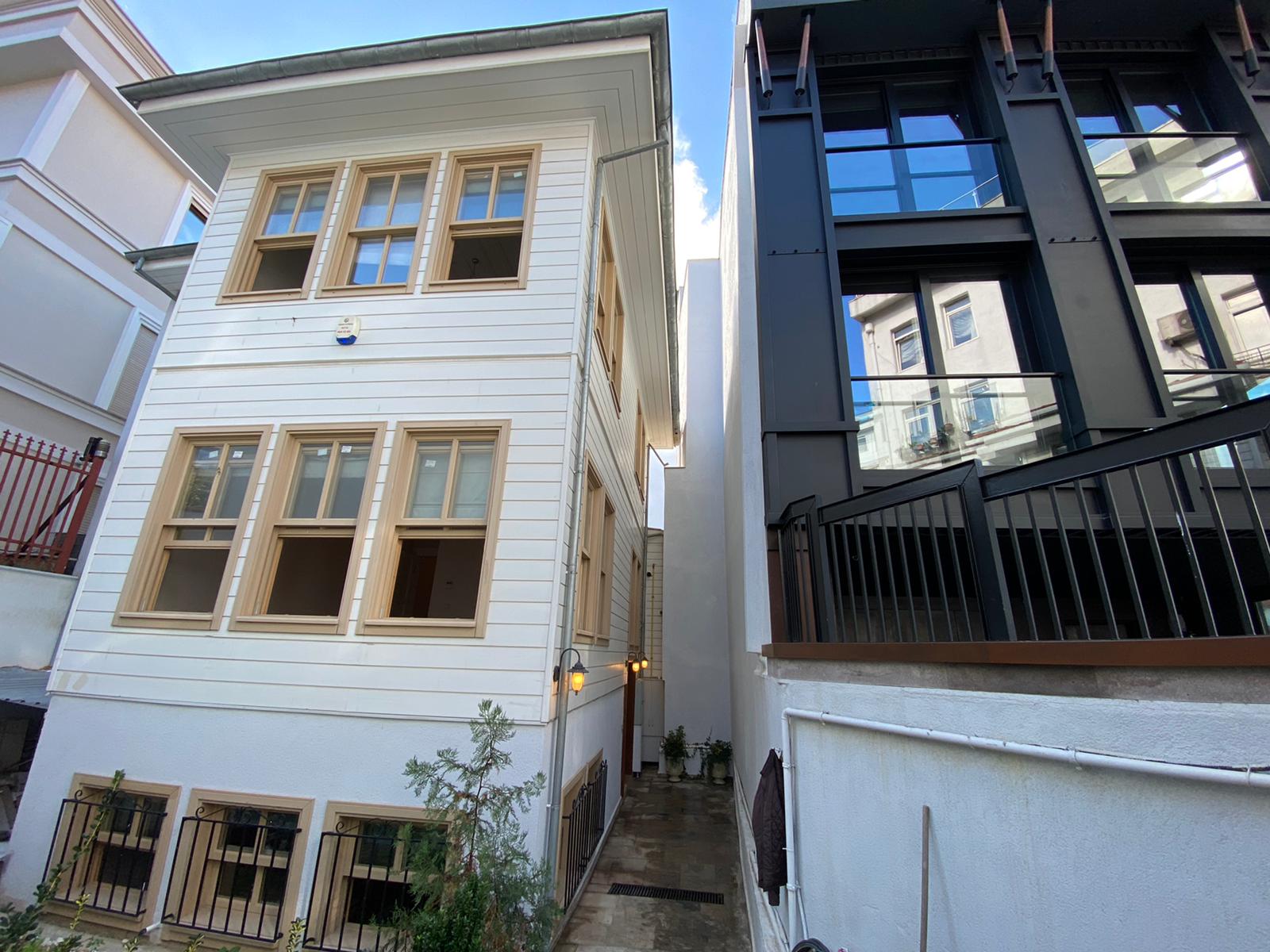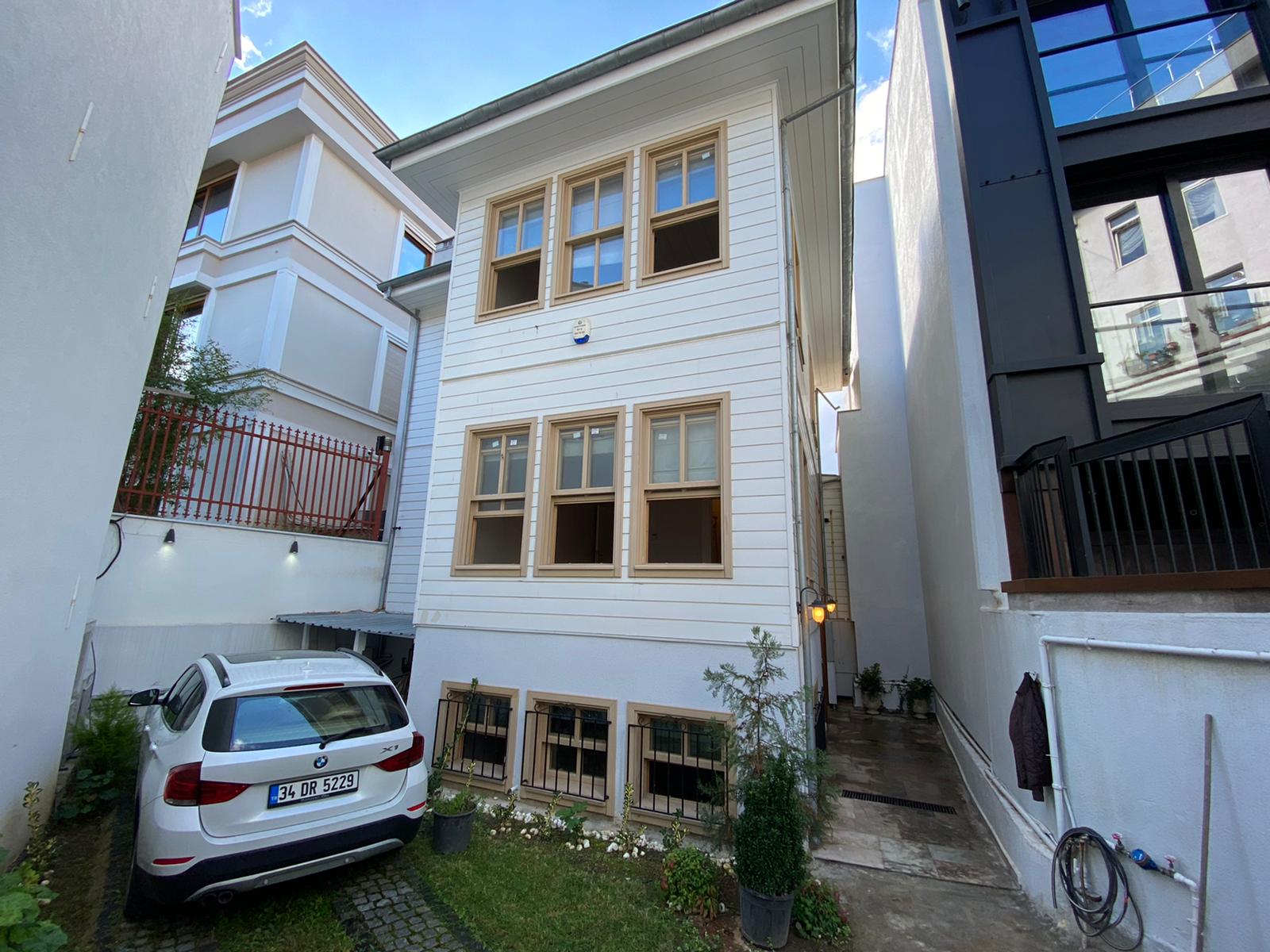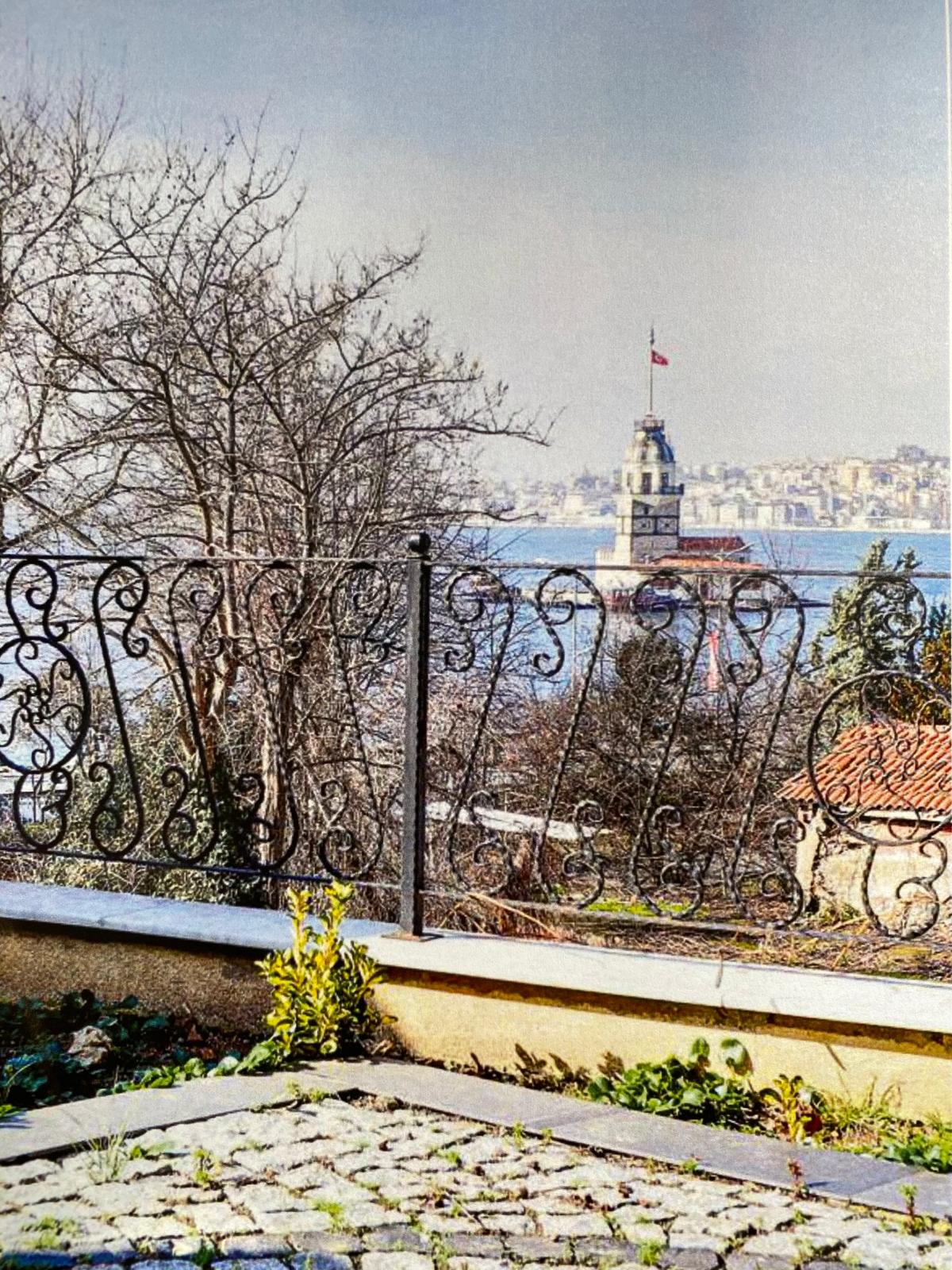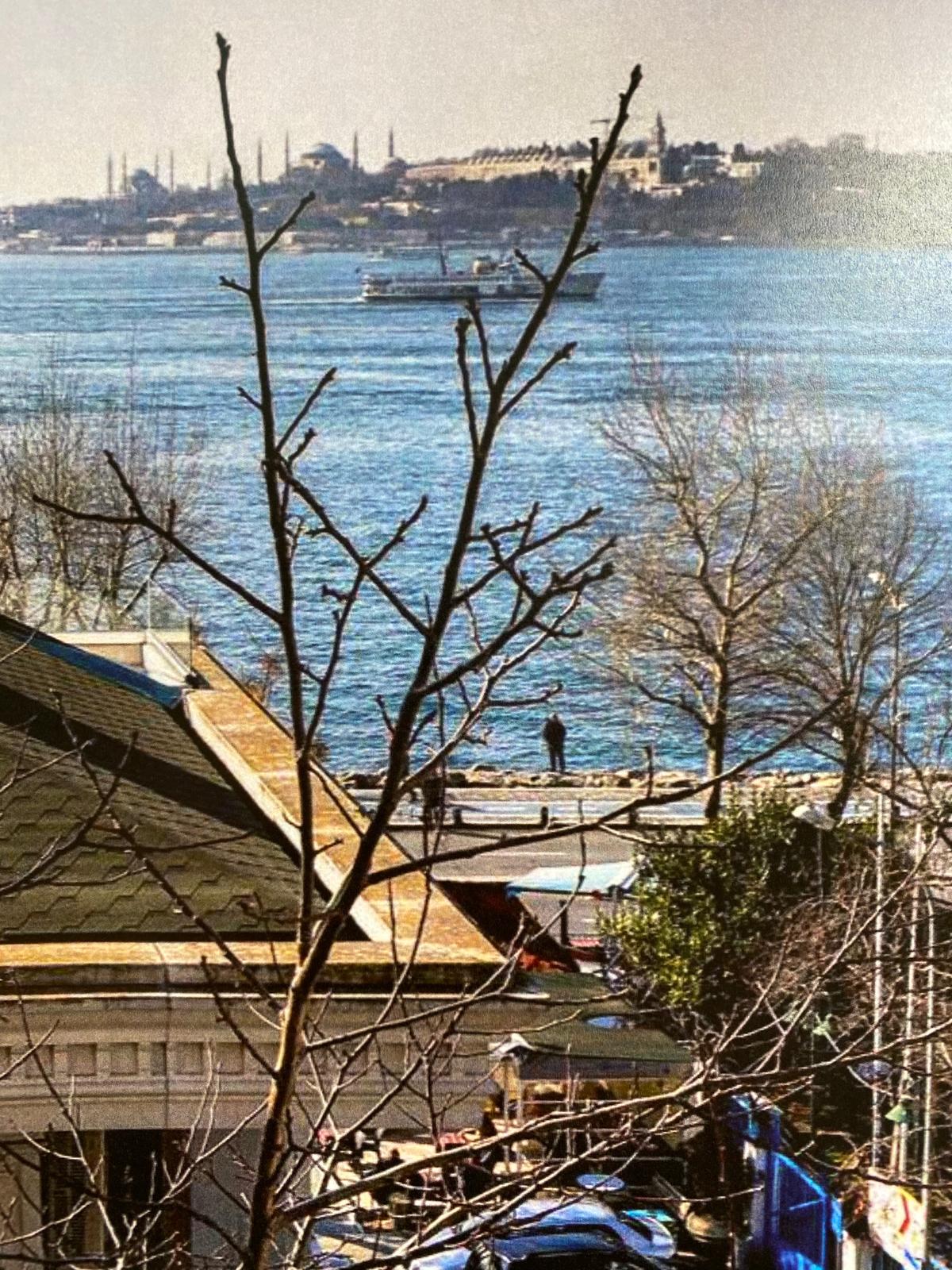 Bosphorus Historical Villa FOR SALEInspired by History, yet Capturing the PresentWhere?
The property located in the historic and scenic Salacak neighborhood, (at Salacak Iskele Caddesi, Number 20) consists of 3 floors: a garden level, an entry level and the first floor. It is situated on a 264,5 square meter lot. The three floors total
315 square meters (3240 sq ft)
of net indoor space. The house has a two car, open parking area accessed from the Street.
History
One of Aldülhamid Sultan's personal doctors, Dr. Ferik Ahmed Pasha had important roles in different wars. He spent many years serving his country in wars and consequently did not get married. Sultan Abdulhamid was sad about this situation, and arranged the marriage of Dr. Ahmed Pasha with the Khan of Dagestan oldest daughter. From this marriage, Dr. Ahmed Pasha had 3 children. His oldest son, lieutenant commander Dr. Mustafa Hasib became a doctor, just like his father.
Lieutenant Commander Mustafa Hasib Efendi
Starting with the Balkan Wars, supporting Sultan Abdulhamid and Enver Pasha, Mustafa Hasib joined the resistance against Italians with Şeyh Sunnusi in Tobruk and Derne. He joined First World War and the War of Galipoli. He was a real patriot and nationalist.
Dr. Ferik Ahmed Paşa's wife and lieutenant commander Mustafa Hasib Efendi's mother, the Princess from Dagestan spent the last years of her life with her family in this villa.
In Word War I, when allies faced difficulty In the Hungarian-Austrian-Galichya fronts, reinforced army corps were sent to help. After the truce, the soldiers returned to Istanbul in very dire conditions and the lower ranked soldiers of this army brought a typhus epidemic with them.
As the Chief of Medical Staff of the Gureba Hospital, Dr. Mustafa Hasib was personally involved with the treatment of these soldiers who had typhus. Younger doctors did not want to enter the wards where sick soldiers were treated. With his usual patriotism, Dr. Hasib without hesitation entered the wards and with devotion started treating the soldiers. Inevitably, he contacted typhus and died at a young age.
Since Dr. Ferik Ahmet Pasha, the villa changed ownership between members of the same family, and has been preserved in the same family's ownership.
After a major fire, the Villa was completely reconstructed by staying true to original materials, craftmanship and layout. Solid oak posts, Baghdadi plaster and highest quality materials were used by competent artists. Construction was completed in 2018 and in September 2018 an official residence permit was receivedIn preserving the historical elements, the following additions were made to provide greater contemporary comfort and luxury:
Structure:
Highest quality solid Oak posts
Mitsubishi brand air-conditioning system (cooling and heating) servicing all three floors
Alarm system
Camera system
2 Buderus brand natural gas heaters (separately installed for the garden level and ground+1
st
floor levels)
Value Adding Features - External:


A 265 square meter (2850 sq ft) lot – with a view of the Maiden's Tower (Kız Kulesi) in the front and an open parking area for two cars.


Due to its Historic Level II classification, the property is except from property taxes and buying selling taxes.


Value Adding Features - Internal:


Chiselled work on ceilings (24 karat gold leaf) hand painted by artists from the Tanyıldızı family who also painted / restored the chiselled ceilings of Huber Mansion- the presidential Mansion in Tarabya, the Topkapı Palace, the newly constructed Çhamlıca Mosque in Istanbul.


The interior doors separating the living rooms from the inner dining area (on all 3 floors) are made from the rare and extremely hard, solid "Burma padaok" wood. The very durable, rich colored and hard wood is used in its original color without applying polish. This special wood is used in violin handles and in restoration of antique, mother of pearl furniture.


Solid mahogany stairs and handrails


Sash window systems from the UK, with sliding top and bottom sashes


Solid oak hardwood floors on ground and first levels.


A beautiful, small pool with fountains and lighs In the garden facing the Bosphosrus.


Italian Edilcuoghi tiles, polished brass faucets, blackout, water resistant, accordion blinds in the bathrooms.


2 galley style kitchens with custom design semi-matte lacquer cabinets,


In both full size kitchens, a set of Bosch brand large refrigerators, dishwasher, washer and a dryer - a Siemens brand oven in the garden level kitchen.


A small kichenette on the top floor.


On every floor there is a living room, a dining room, a bedroom with an en-suite small bathroom, a general bathroom and a kitchen.


A pair of mahogany display cabinets in two living rooms.


Custom made blinds throughout the villa - in the middle floor living room, custom embroidered matching the pattern of the hand painted ceiling motiffs.


Chandeliers and pendants throughout the house.